Arenberg Abbey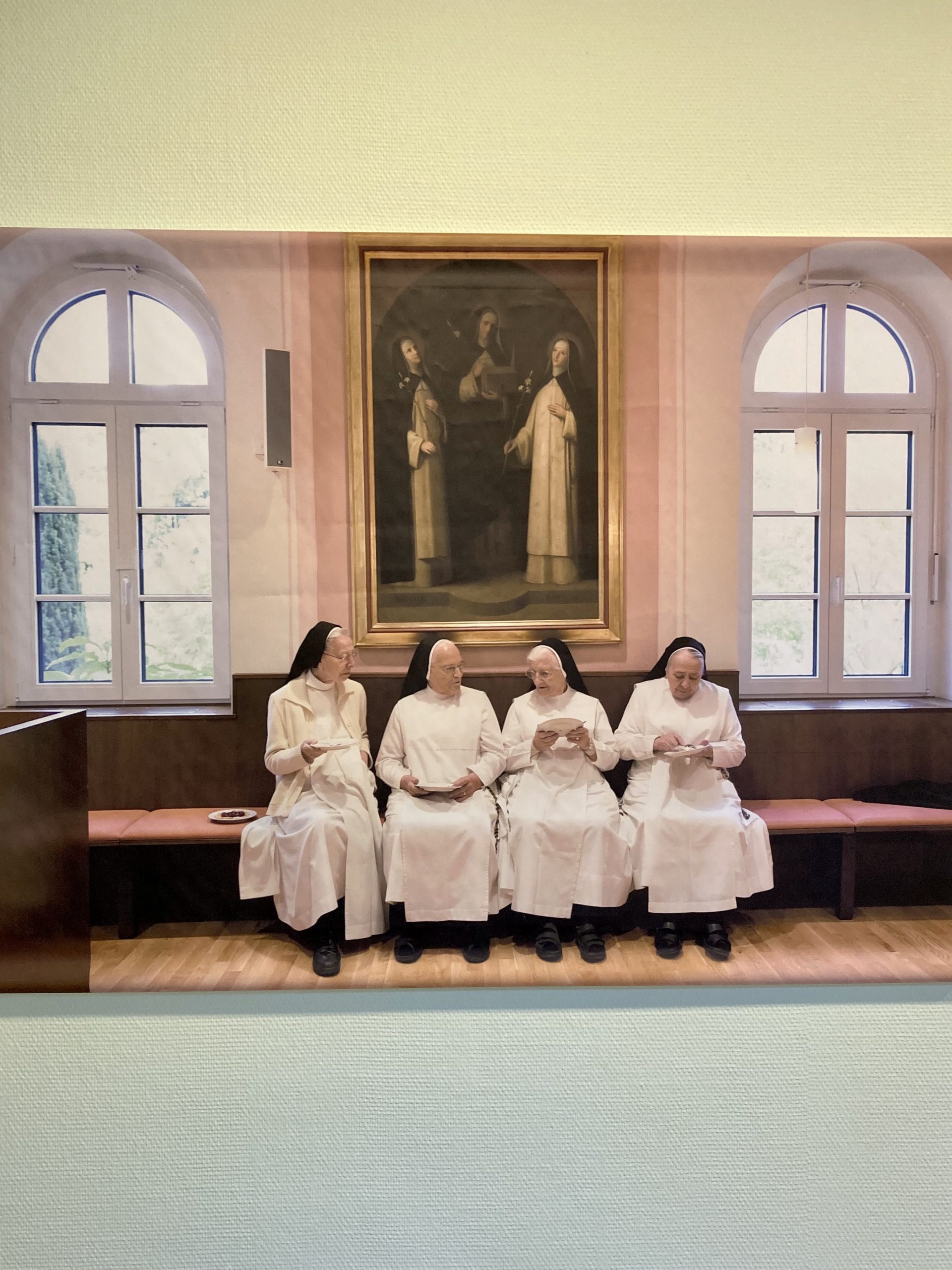 They are mythical creatures. You know one when you see one; their habits flutter with the slightest breeze and rest just above sensible rubber soled shoes. They often have a strand of beads dangling from a hip pocket and the shine of their hair remains hidden under a veil. I wanted to peek into a world that's foreign and encourages self-reflection. Kloster Arenberg, a Dominican abbey in Koblenz, Germany looked perfect.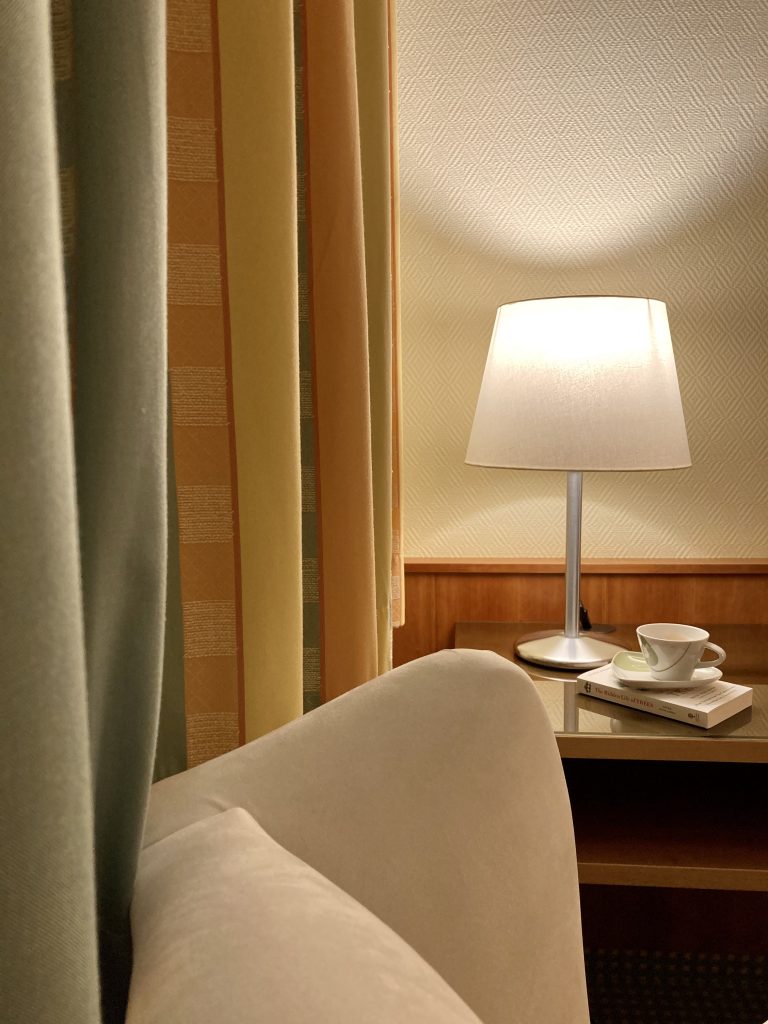 I booked a single room for two nights. I chose to be seated in the "silent" section of the dining hall for breakfast, lunch and dinner. And I chose not to dial the (free) "Soul Care" sister helpline to arrange a consultation with a nun. The only thing on my to-do list: hike, read, rest, eat and repeat.
My room was a haven. Truly. I loved the soothing tones: sage, orange and cream mixed with the warmth of natural wood. The bedding and wing-back reading chair were upholstered in a heavenly hue of white. The entire grounds of the abbey felt safe, serene and timeless. And those silent meals were a blessing, and delicious. The abbey's stillness allowed me to inhale, digest, exhale and forgive thoughts neglected. Through silence and solitude a veil lifted. I left the abbey feeling rejuvenated and grateful for the opportunity to step away and thankful for the family who encouraged me to go.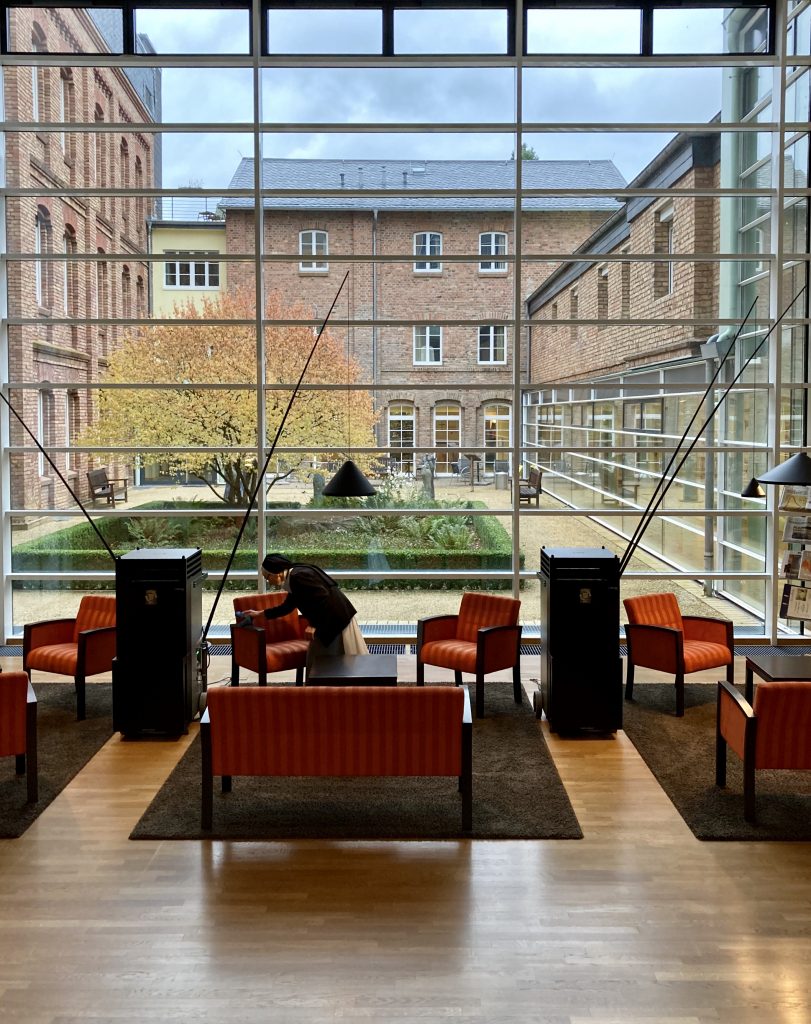 After returning home I made "Everyday Potato Soup", from the cookbook Twelve Months of Monastery Soups by Brother Victor-Antoine d'Avila-Latourrette. This monk's soup embodies the essence of my time spent at Arenberg Abbey. It's not life changing. Heavens did not part, nor did angels sing, but this delicious soup was uncomplicated, simple, flavorful and nourishing.
Kloster Arenberg is one of hundreds of abbeys and monasteries dotted across Europe offering affordable overnight accommodations. Most are in beautiful locations perfect for hiking. Many monks and nuns make their own beer, cheese, jams, honey and pottery. Accommodations can be booked online (a few are old school, you'll have to call or fax). I'm already booked at Eibingen Abbey, where the nuns harvest and make wine ~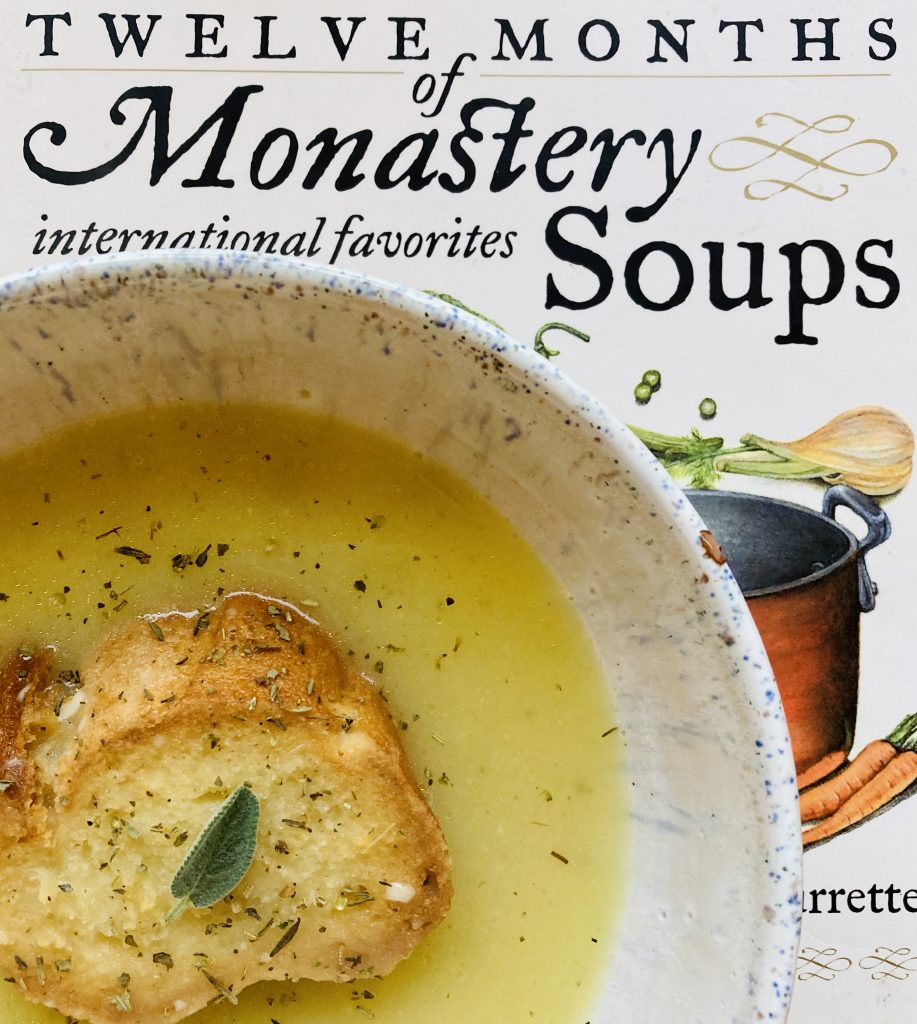 ---