Verona: Where Streets are Paved Pink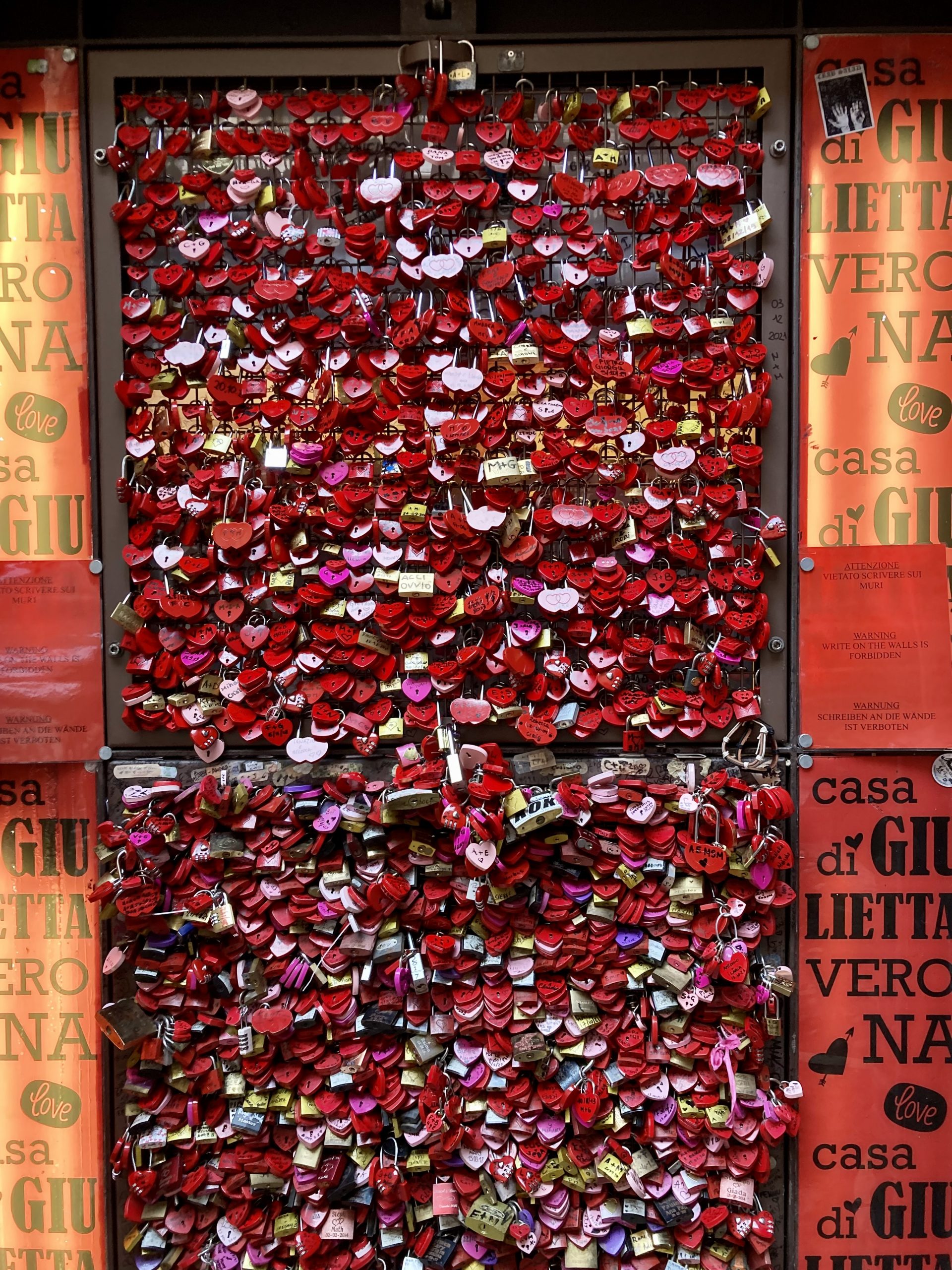 In Verona leave your rose colored glasses at home. This Italian city is steeped in romance and passion, even the pedestrian alleyways are paved in pink limestone. Scribbled hearts with names and poems are written on walls, telephone poles and public letter boxes. You can't throw a rock without hitting a heart. Regardless of whether you believe this city was the setting for Romeo and Juliet, there is no denying humans flock to this ancient Roman city in hopes of either finding, keeping or remembering a beloved partner.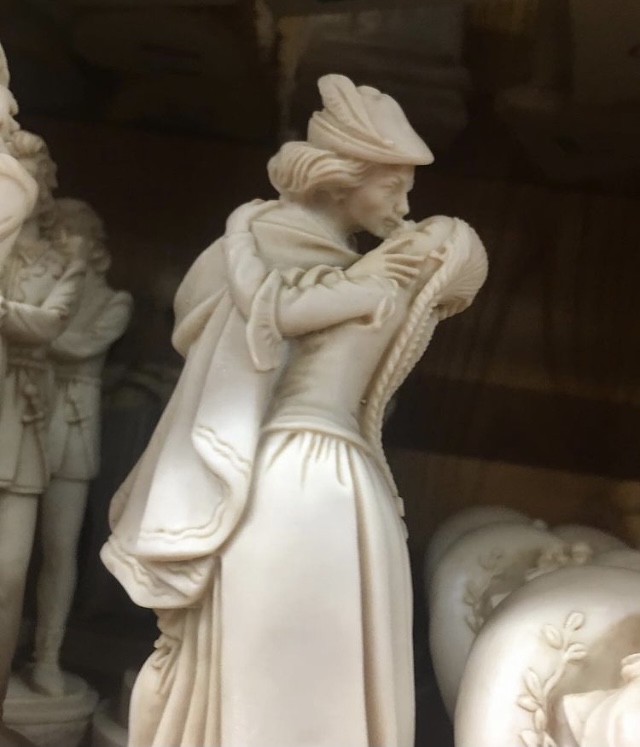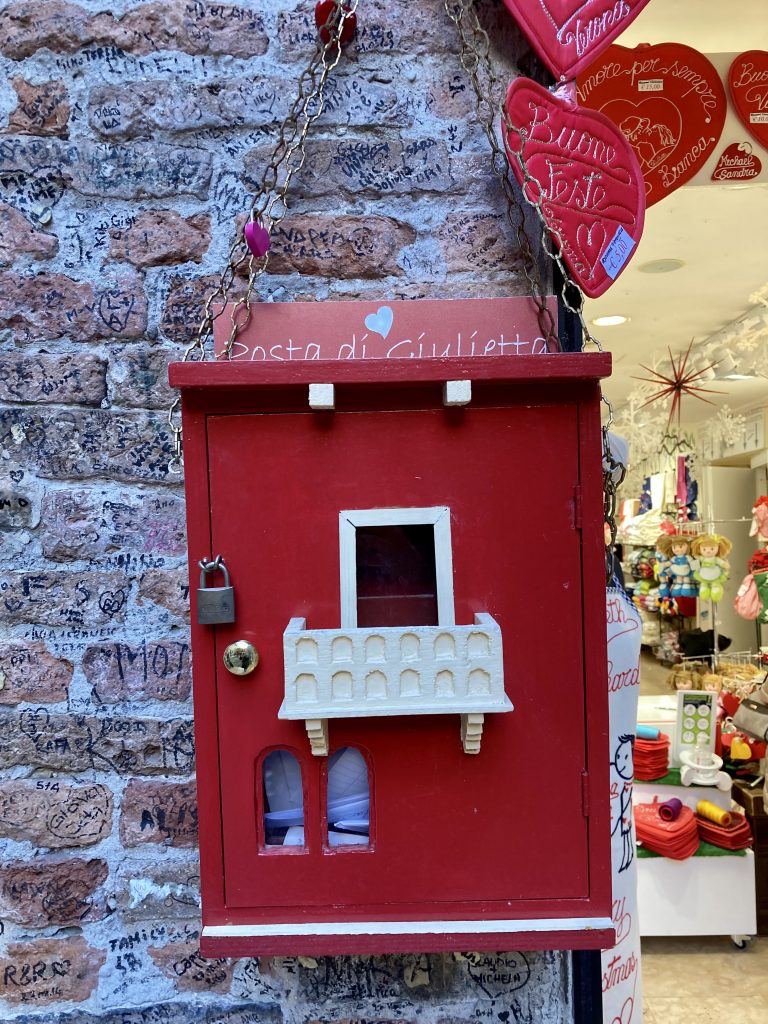 Any fan of the 2010 film, "Letters to Juliet" will find it fun to visit Casa di Giulietta. You'll not only see the balcony alongside a statue of Shakespeare's damsel in distress, but also a special red post box titled, "Posta di Giulietta," where you can deposit a letter pertaining to thoughts and questions regarding love to the Juliet Club, a group of volunteers who respond to every single inquiry addressed "Juliet, Verona." Next to the post box is the entrance to a gift shop beaming with happy Italian women behind sewing machines where the women embroider: baby bibs, shirts, tea towels, hats, aprons, etc.. It's a jovial place, with an espresso stand where you can buy a delicious cup of coffee to accompany heart shaped chocolates. (Note: There is a museum. But the gift shop, courtyard and Juliet statue don't require admission.)
If love and romance aren't your cup of tea, maybe history is. Verona is home to Italy's third largest Roman amphitheater, built in 30AD to hold 30,000 spectators. Since the Renaissance this arena has dazzled audiences with opera performances, Bruce Springsteen, The Who, Dire Straits, Mumford & Sons, Sting, and many others.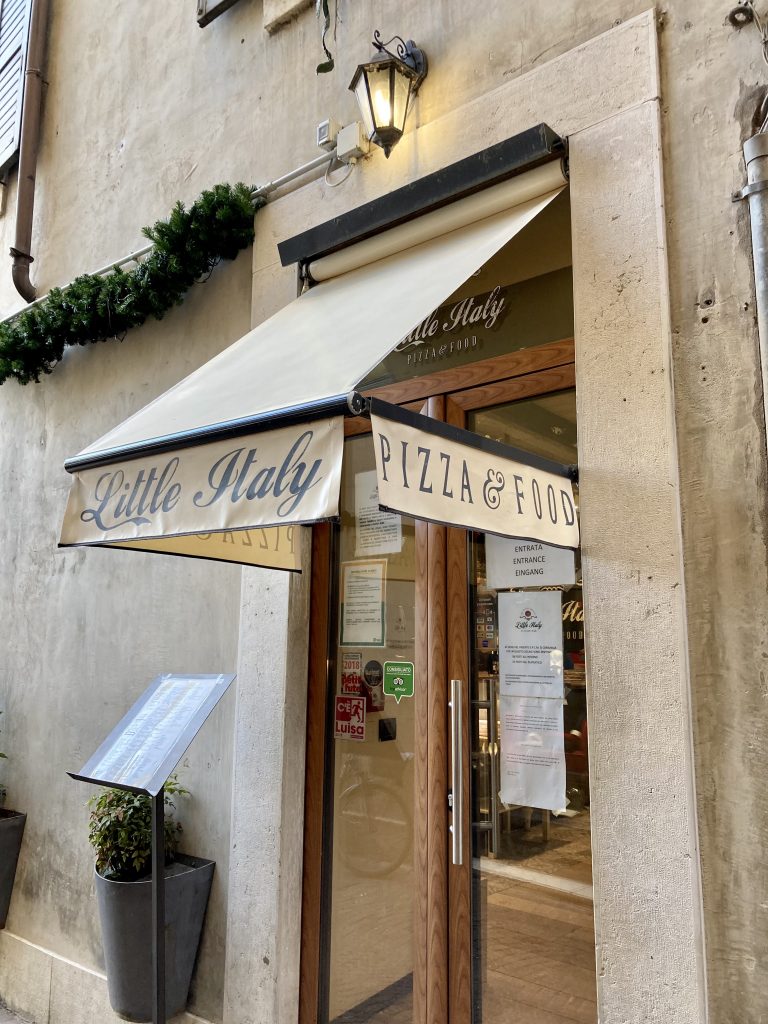 And then the food. After spending a week indulging in pasta and wine in the Valpolicella region, the best meal I had was in an unremarkable bistro tucked off an alley called Little Italy. In this light-filled space with a kitchen the size of a Texas walk-in closet, all six in our party polished off the best pasta dishes of our journey, washing it down with stemware filled with delicious Amarone.
Verona won my heart, head and stomach. Like the heart carvings scattered through the city, it's etched into memory. Christmas morning I unwrapped a gift from my daughter, a monogrammed apron made by the friendly seamstresses at Casa di Giulietta. You may not find love in Verona, but I did. And it followed me home.
Websites:
Verona Arena – https://www.arena.it/it/arena-di-verona
Casa di Giulietta – https://verona.com/en/verona/casa-di-giulietta/
Juliet Club – http://www.julietclub.com/en/
Little Italy – https://pizzerialittleitaly.com/
---