Schlosshotel Kronberg: Where Luxury and Love Coexist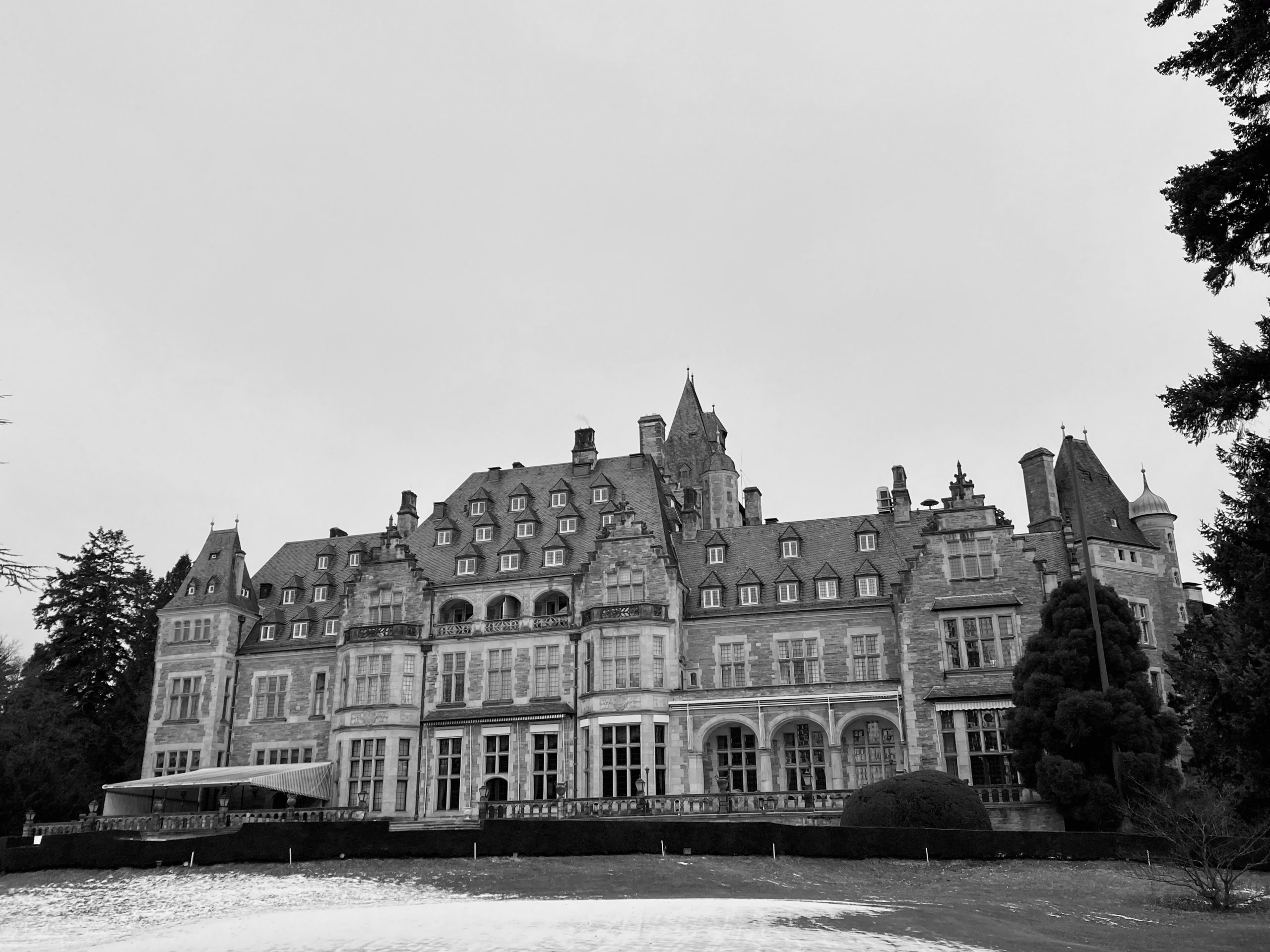 Sleeping under the slate roof of Schlosshotel Kronberg will leave those who appreciate history, design and luxury happy. It's a castle, but staying within the art lined halls feels like overnighting at the wealthy aunt's home you dreamt you'd had. The estate was completed in 1893 under the direction of Empress Victoria Friedrich, eldest daughter of Queen Victoria. If German and English history aren't your cup of tea, maybe love is….which is why this castle was built. Her husband, Kaiser Friedrich III may have only reigned for 99 days before succumbing to cancer, but his grieving widow chose to create a home that would honor her husband and their marriage. Loss may have been the inspiration for the construction, but it seems unfair to label this a house of mourning. It feels intimate, alive and thriving.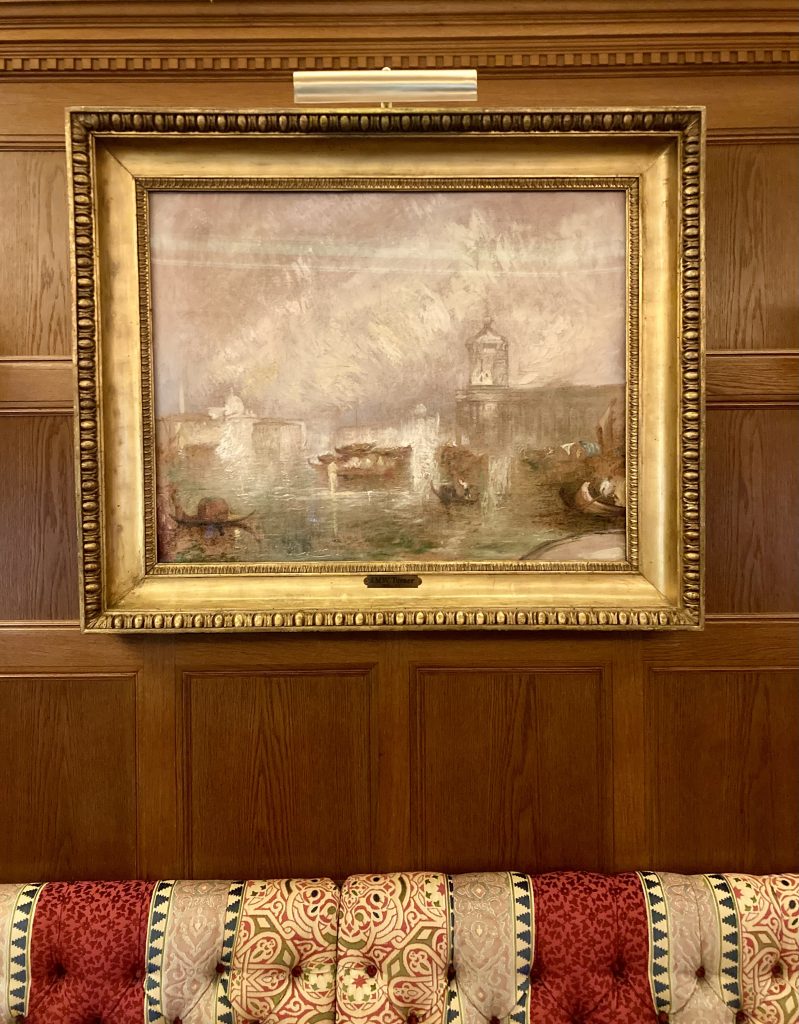 The royal couple's love may have ended two centuries ago, but their monograms throughout the home and family portraits sprinkled throughout the hallways make their relationship feel present. One might expect to bump into "Aunt Vicky" while grabbing a cocktail in the oak paneled bar. While you may not run into a long lost relative, you will run into an original J.M.W. Turner painting. The soft silver cloud hues intertwine with the murky blue sea are dream-like. Don't pinch yourself out of this dream, you wouldn't want to miss dinner.
My favorite dining room, of the three, is cloaked in ruby and gold fabric. Wall sconces topped with pale cream lampshades cast a warm glow over this intimate space. The elaborately detailed wall tapestry, candle topped tables and massive stone fireplace culminate in a backdrop that rivals the meal and wine. A good night's sleep is sure to follow.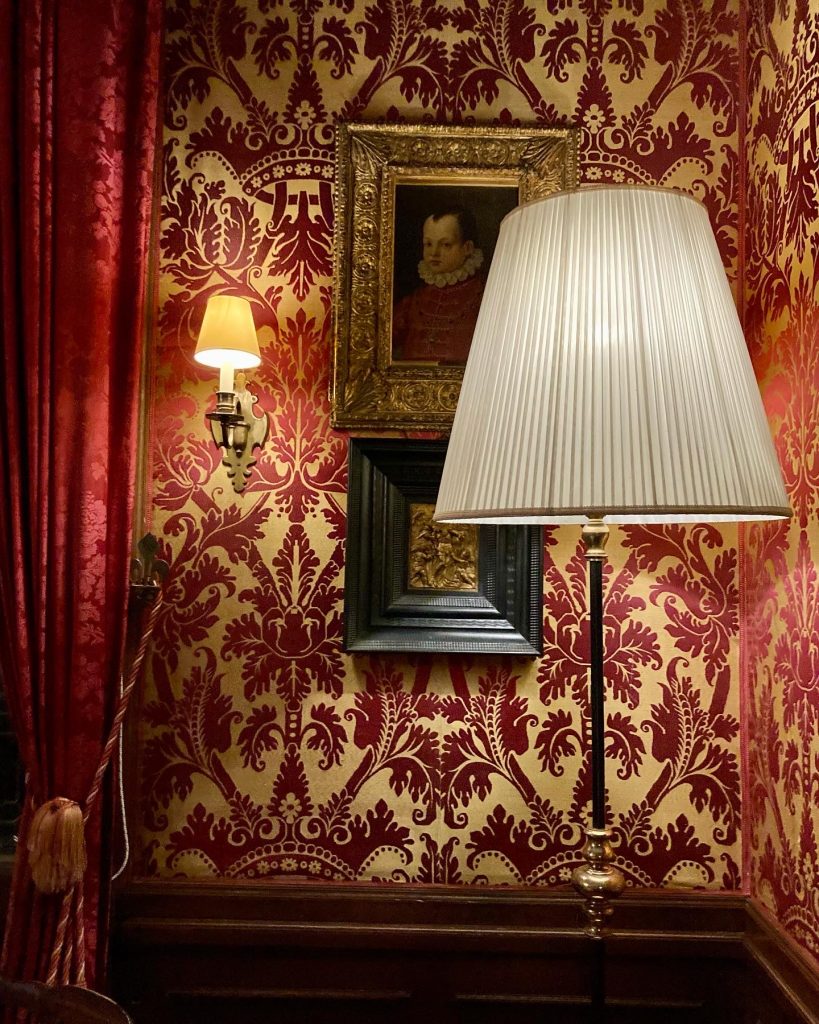 I've stayed in three different rooms, all had personalities and charms of their own. They each conveyed the perfect tincture for sweet dreams: luxurious linens, heavenly mattress, robes and slippers – and a lovely burgundy pen alongside crisp stationery on the desk to jot down thoughts before drifting off.
In the morning, head to the lobby to grab a newspaper. The aroma of freshly brewed coffee and baked bread will lead you to another beautiful dining room where the friendliest of staff will seat you at a table draped in white linen with fresh flowers from the estate's garden. Even the sugar bowls dotting tables whisper grandeur; two spoons suspended mid-air mimic pristine prima ballerinas waiting to fall into your hand. As difficult as it may be to leave the confines of your table, the buffett waiting quietly in a back room is eager to grant every gastronomical wish.  Staying at Schlosshotel Kronberg is magical and memorable, no rich aunt required.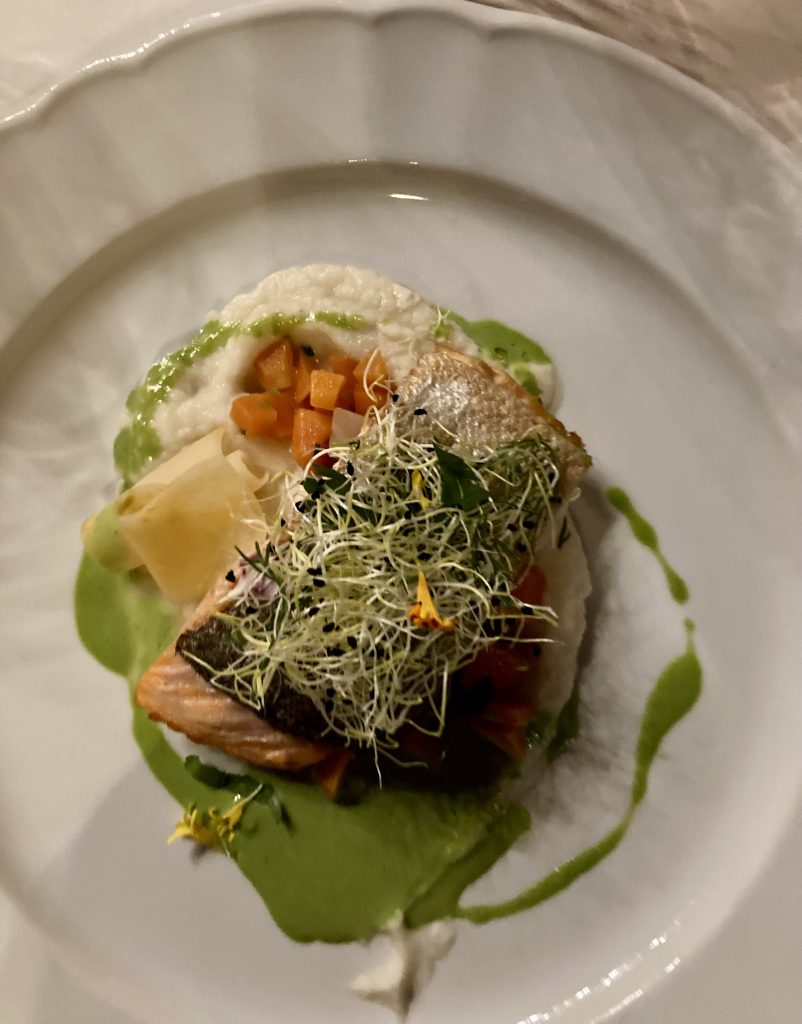 Additional Information – private tours are available by appointment (stay not required). Bibliophiles do not want to miss Empress Victoria's library. Some rooms have views of downtown Frankfurt. The Empress was a talented painter, she died in her art studio in 1905. In 2021 movie stars descended upon the grounds to film interior scenes for Spencer, a movie about Princess Diana.  The commemorative plaque of this event can be viewed on the landing of the main staircase. The estate is owned by the House of Hesse, which produces delicious Rheingau wine under the label Prinz von Hessen.
61476 Kronberg im Taunus
T: +49 6173 701 – 01
F: +49 6173 701 – 267
E: reception@schlosshotel-kronberg.de
---