Anna Reckmann Pâtisserie & Chocolaterie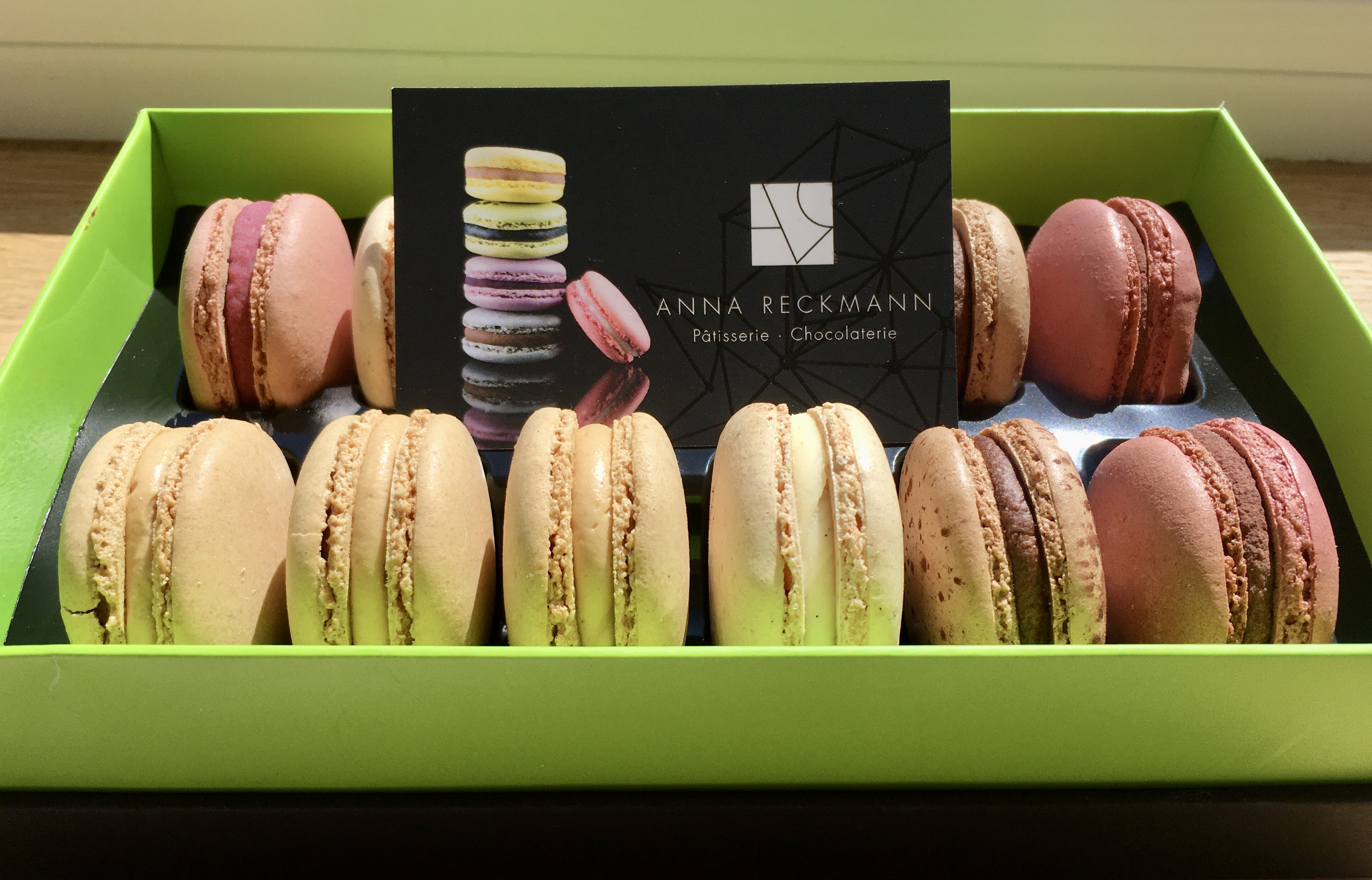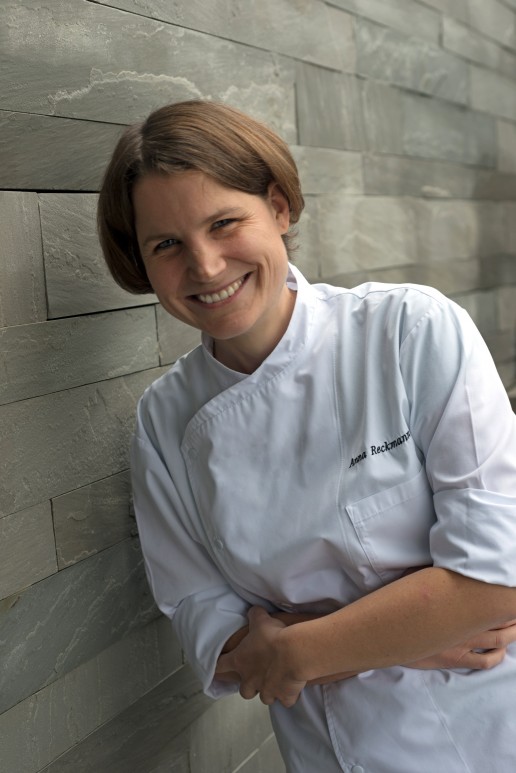 "Pâtisserie is like alchemy: it is the art of bringing diverse substances together and transforming them into something new and wonderful." – Anna Reckmann
The space is meticulous and streamlined, "mise en place", everything in its place.  Pristine stainless steel and granite workstations are so spotless you can't avoid your reflection.  The culinary lab's design feels modern and non-offensive in shades of white, gray, cream and black.  The only pops of color come from a cherry red Kitchen Aid Stand Mixer and a fuchsia rose peering in from a garden outside.  
Confidence resides under the unblemished white chef's coat of Anna Reckmann. Her movements appear calculated, measured. Only when Reckmann begins to express her love for her craft do hands, once buried deep in pocket trousers, start slowly to emerge from hiding and whirl through the air.  A smile follows flanked by dimples and chin length strands of wheat colored hair which curl themselves around her unadorned earlobes.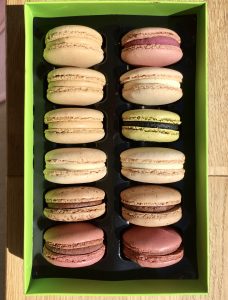 Intellect, curiosity and determination propel Reckmann; which is not surprising from someone with a PhD in Chemistry who's had a successful career in science. Three years ago she made a courageous move in pursuit of her dream, leaving the comforts of career and home for the City of Light, Paris.  Just around the corner from the Luxembourg Gardens she flourished while studying the art of patisserie and chocolaterie at École Grégoire-Ferrandi. In her own words upon returning to Frankfurt, "I came back with much more than a craft thoroughly learned, I found an even stronger appreciation for food and good ingredients."
As my teeth buried into the Matcha-Mango-Black Sesame pastry, my body may have been in Frankfurt, but my taste buds were adrift in the Orient.  The oblong five layer confection looked sophisticated; muted stacked layers reflected the hue of the ingredients; cream colored almond biscuit infused with Matcha green tea alternated between layers of black sesame pastry cream and tangy mango puree. The top layer offered a luxurious ribbon of green tea and white chocolate mousse. Puddles of mango puree skipped across the pale green frosting, while thin shards of caramelized sugar speckled with black sesame seeds mimicked sails on a ship and alluded to the exotic journey ahead.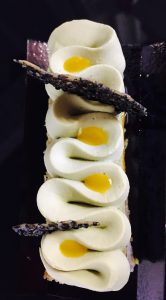 Combining her interest in alchemy and passion for patisserie may have inspired Reckmann into the kitchen, but the element defining her success is summed up by a component defying weights and measurements, intensity; an undeniable potency magnified through taste in her confections.  
On weekends you can find Anna Reckmann macarons and an assortment of confections at Frischeparadies in Frankfurt, with more locations coming soon!  And of course you can call ahead to place your order (she delivers, too).
**Update: Anna has opened a beautiful boutique in Frankfurt!**
Reuterweg 69
60323 Frankfurt
Germany
Opening times:
Tue – Fri: 10:30 a.m. – 6:00 p.m.
Sat: 9:00 a.m. – 4:00 p.m. 
---
---