Caffè Nero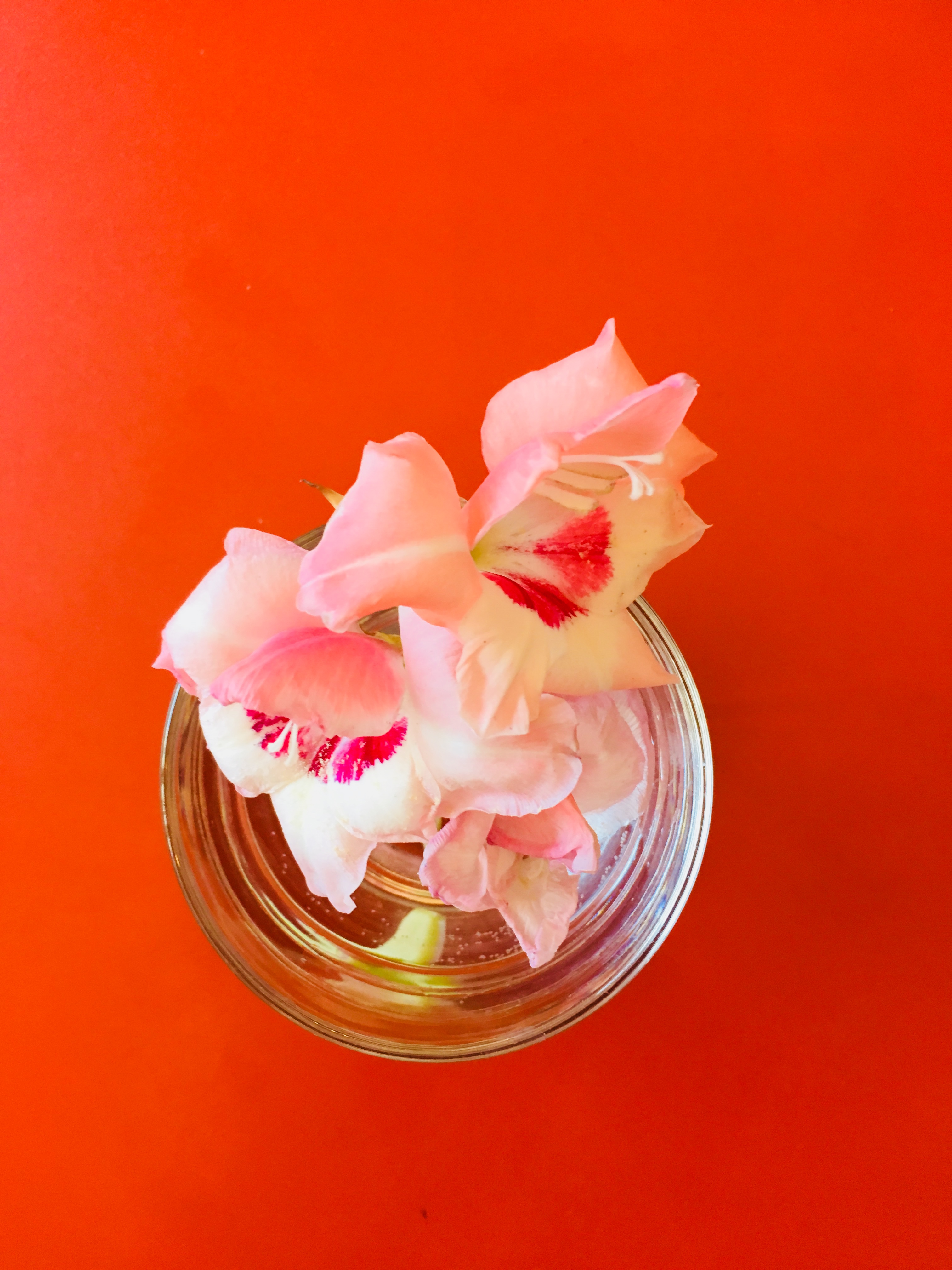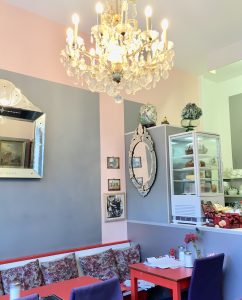 Sometimes getting caught in the rain has benefits.  I'm thankful for the day I forgot my umbrella at home during a downpour, it's what brought me to an entry I'd passed countless times without noticing.  With only four tables, blink or sneeze and you're likely to miss the tiniest cafe in Wiesbaden, Caffè Nero.
Behind a marble counter the size of a German bread board stands a gentleman with a modest smile and starched collar, owner Bernd Dietrich. Everything Herr Dietrich needs to complete your order is within arms reach. Pretense doesn't reside within his cafe's pink, cream and gray walls. Touches of elegance demurely show themselves through an overhead crystal chandelier, fresh flowers, two mirrors and a thoughtful collection of ornately framed oil paintings.
Like the cafe interior and its proprietor, the menu offerings are classic and free of complication: delicious hot and chilled beverages and an assortment of fresh cakes and pastries Herr Dietrich selects from a baker while perusing the bi-weekly market.
This cafe is a quiet refuge that feels like a wonderful secret. Hidden from modern day distractions Caffè Nero isn't for those who wish to be seen, it's for those who wish to see.
Caffè Nero, Ellenbogengasse 4, 65183 Wiesbaden, Telefon:0151-20 77 79 27.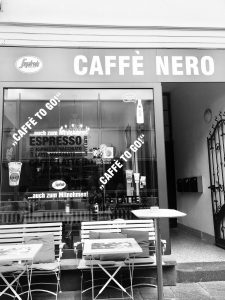 ---
---