The Toque of the Town: Karl Müller & Co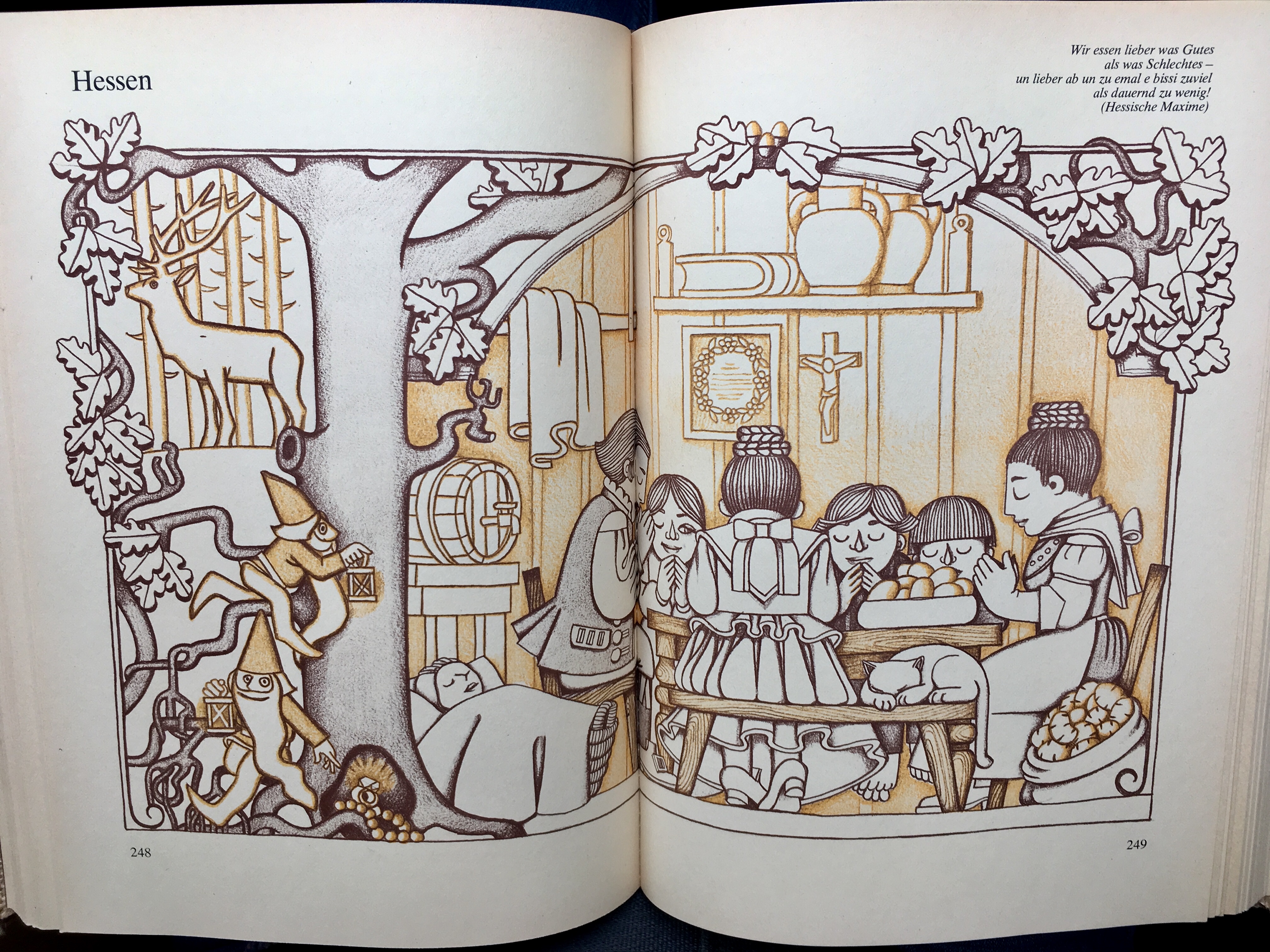 If your apron and cookbook wear stains with honor, then I suggest you do what cooks in Wiesbaden have done for 70 years, head to Karl Müller & Co. Tucked on a quiet lane under a striped awning you'll discover a door leading to a cook's nirvana.
Forget the passport, only a sense of adventure is required as you step through this victual portal.  Your feet may be grounded, but expect to travel beyond borders as the aroma of distant lands ignites culinary swagger: cumin, paprika, herbes-de-Provence, saffron and turmeric scatter themselves among hundreds(!) of colorful sachets filled with herbs. Seasonings may be the star of the shop, but don't overlook their stellar supporting cast: imported pasta, risotto, couscous, jams, honey, chocolate, cookies, and a quaint corner of libations ready to quench palettes.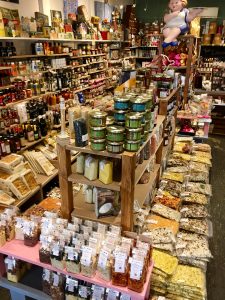 Karl Müller & Co summons nostalgia, too. Like the day I bought a pretty bottle filled with Elderflower water for my daughters. Unscrewing the cap released a memory from eight years prior; to a farmhouse in southern Germany where we were welcomed by a glass jar filled with freshly picked Elderflowers swimming in liquid. Our excitement was palpable as we gulped down the pure, clean refreshing taste of Bavaria. The floral scent unleashed a happy forgotten memory.
Since 1948 this third generation family business continues to develop recipes, mix their own spices, and lovingly hand packages every single one. (With over 700, this is quite a feat!) And no need to feel overwhelmed or intimidated. Whether you're searching for the perfect wine to accompany your goulash or seeking advice on what to pair with your Persian rice, the English speaking staff is eager and happy to offer guidance.
With so much eye candy, the patina floor and the history decorating the walls might be overlooked: framed photographs, oil paintings, antique curiosities and art created by the family matriarch, Gabriele Rittgardt.  Like their seasonings, the walls of this spice emporium are one-of-a-kind, and comforting.
Karl Müller & Co. knows the most direct way to the heart is through the stomach. Tastes of Persia, Provence and Parma sit obediently on shelves waiting for the adventurous cook's hand to pluck them from obscurity and bring their aroma to life…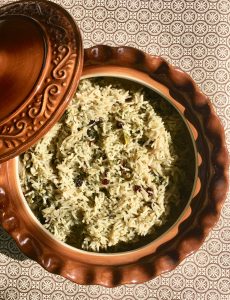 Mühlgasse 9, 65183 Wiesbaden
Phone: 0611 300713
---
---