Brimming With History: The Schwarzer Bock Hotel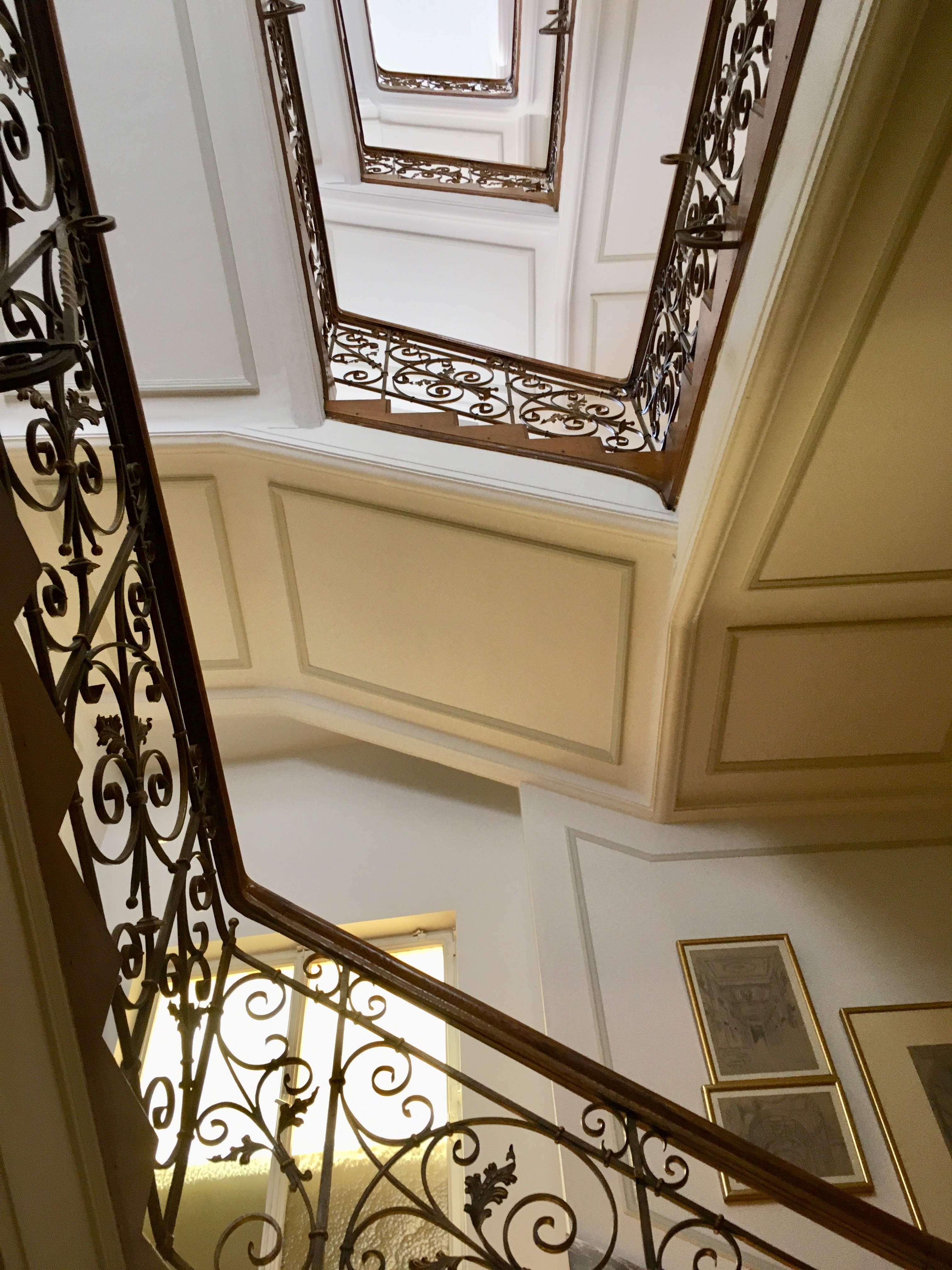 Dieter Ege's gunmetal rimmed spectacles complemented his well-groomed gray mane.  A tailored suit rested on shoulders with impeccable posture while a crisp white collar framed a poised jawline. For 30 years Mr. Ege has managed a historical property in Wiesbaden, the Schwarzer Bock Hotel.
Stepping on to the elevator, Mr. Ege pressed a button and then clasped his manicured cuticles behind his back.  A prideful grin softened his jawline, "You know, in 1911 we had the very first elevator in Wiesbaden."   It was a big deal, but as I would learn, not as significant as the Ingelheimer Zimmer, where 16th century oak and cherry carved walls imported from monasteries throughout Europe encircled noteworthy past guests including Goethe and Dostoevsky; and definitely not as important as the one element that allowed this property to prosper for over 500 years. Water.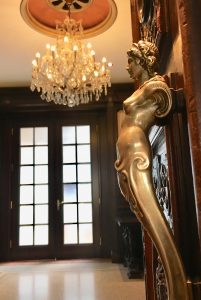 Wiesbaden's most famous hot spring, the Kochbrunnen, courses below marble floors supplying guests wellness since 1486, when the hotel was a bathhouse.  Conventional wisdom during the mid-18th century implied that "taking the waters" was imperative to good health and hygiene, especially for the "Ladies of Frankfurt" who added to their marriage contracts an important line, "they may take the waters in Wiesbaden once each year – without their husbands."  
Two hundred years ago, while writing about his wellness visit at the Schwarzer Bock Goethe wrote, "The primary duty of every bather is not to sit and think, but rather to bend to a higher purpose his wit, and make a merry life of it." I'm not sure my IQ improved after multiple visits to the Ingelheimer Zimmer, but cradling a glass filled with the Schwarzer Bock's craft beer, 1486, definitely made my life merrier!
Kranzplatz, 12 D-65183 Wiesbaden Germany
---
---