La Vie Est Belle: Lambertus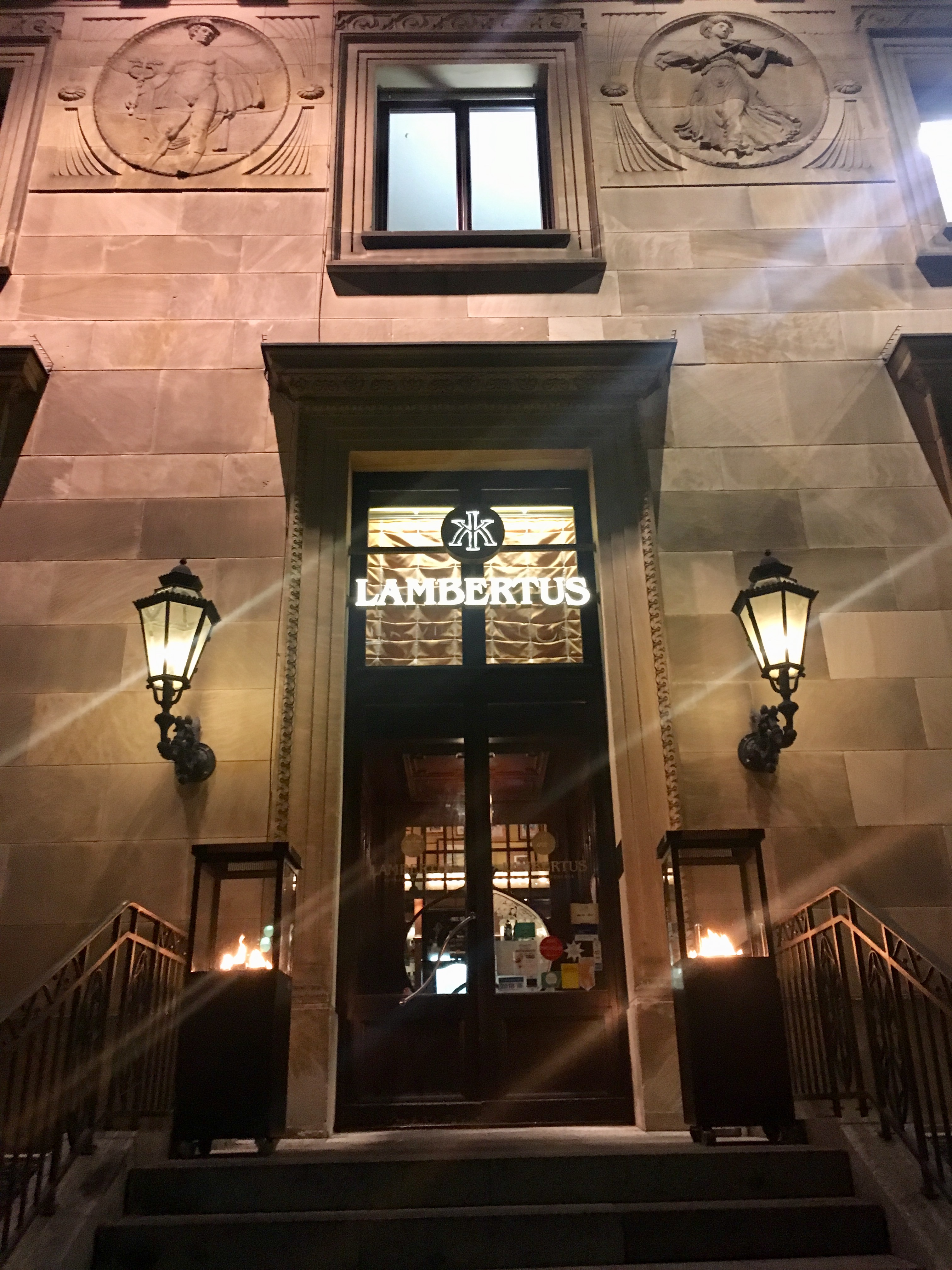 My heels and head were confused as I entered. The GPS read Wiesbaden, but my eyes saw Paris. Clusters of blood red roses accentuated by flickering candles topped tables draped in crisp white linen. Reflective silverware became bookends to napkins shaped like crowns.  Hundreds of framed paintings and sketches, mostly of Paris, lined mahogany walls. Jazz melodies dispersed throughout the hall as a pianist tickled keys.  The added mixture of chatter, laughter and whispers created a harmonious environment, both vibrant and intimate.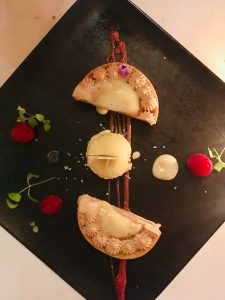 As the waiter carved roasted duck with precision he smiled with content; prideful in his execution and mastery of the knife.   Plating the duck alongside pungent plum hued cabbage and plump dumplings topped with charred drippings from the fowl's roasting pan rewarded eager senses and left nothing wanting.  The pear tart with mango ice cream that followed may have been excessive, but I'm pretty sure the French would approve.
If you're looking to satiate your appetite for Paris without having to leave Wiesbaden, this is your ticket.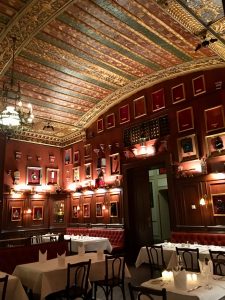 Kurhausplatz 1
65189 Wiesbaden
Email lambertus@kuffler.de
Fon +49.611. 536 200
Fax +49.611. 536 222
---
---