M.F.K. Fisher's Shrimp Cucumber Soup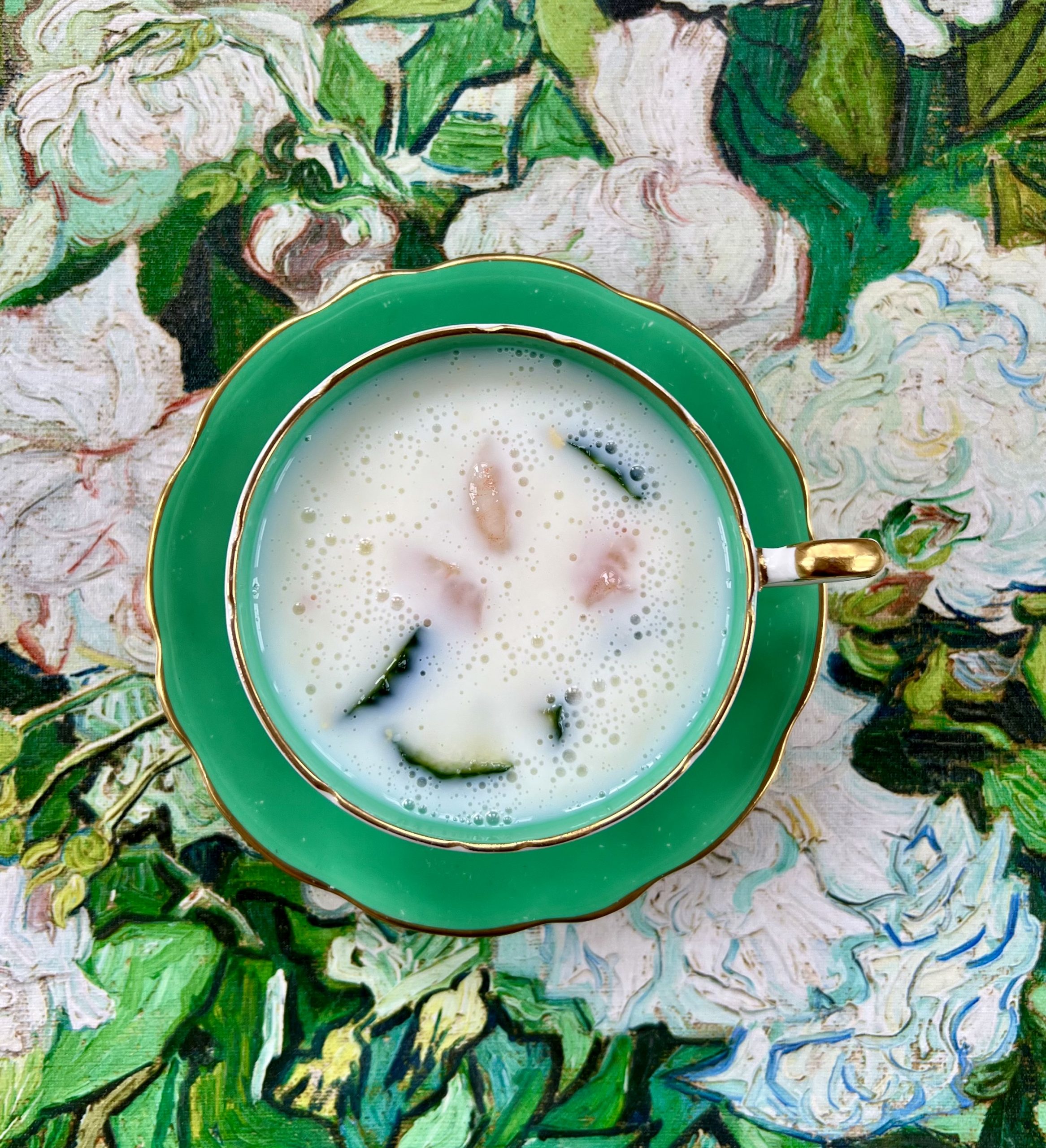 "She would make it the night before and then just pour it from a chilled pitcher in the fridge when it was time to eat. She loved the fact that it was made with buttermilk, which she knew many turned their noses up to, but she never told anyone unless they asked, and always after the meal." – Kennedy Golden (daughter of M.F.K. Fisher)
I was trepid testing this recipe. I love soup, but cold soup with buttermilk and no additional seasonings? After one bite this self-assured soup laughed at my naive skepticism. The shrimp and cucumbers float blissfully on a bubbly froth mimicking sea-foam. Each flavorful spoonful was a jolt to taste buds; it's crisp, smooth, tart and sweet on the palate. And like the creator of this recipe, it's pretty and classic too.  Below you will find the recipe as sent by Mrs. Golden. I hope you enjoy this soup as much as I did….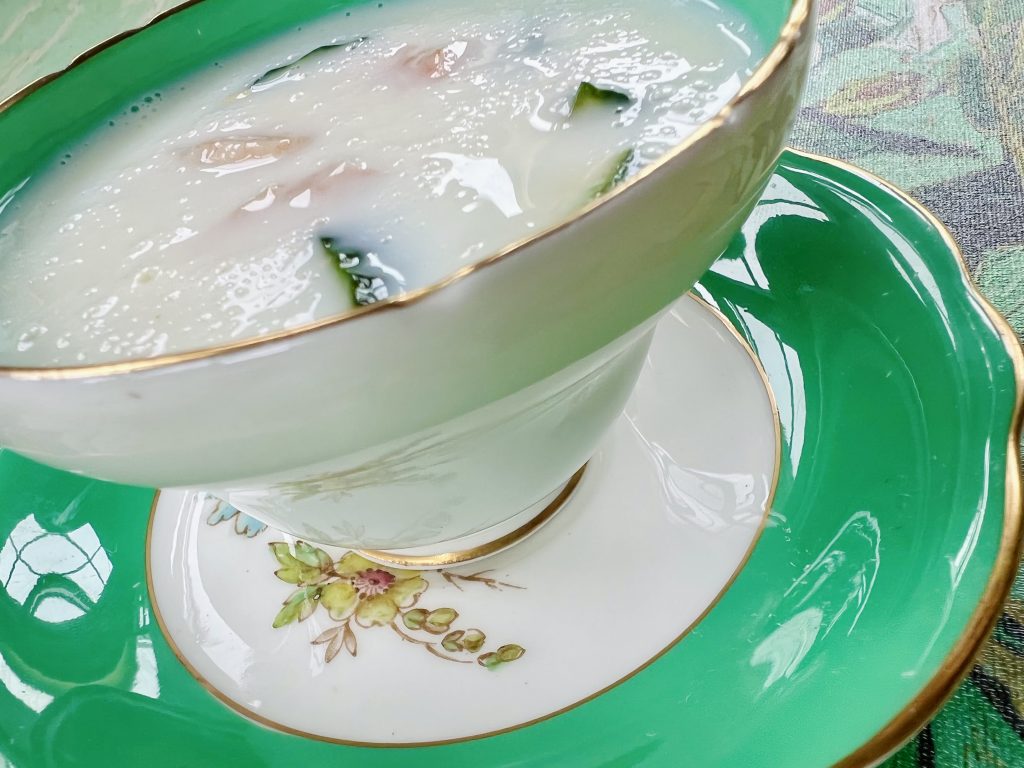 Shrimp-Cucumber Soup 
2 T mild prepared mustard
1 large cucumber coarsely chopped
1cup or 1 can of peeled shrimp- she used to make them with fresh bay shrimp, when available
1 quart buttermilk
Mix mustard, cucumber, shrimp in bottom of tureen or pitcher.
Add buttermilk and stir
Chill at least 6 hours
Good next day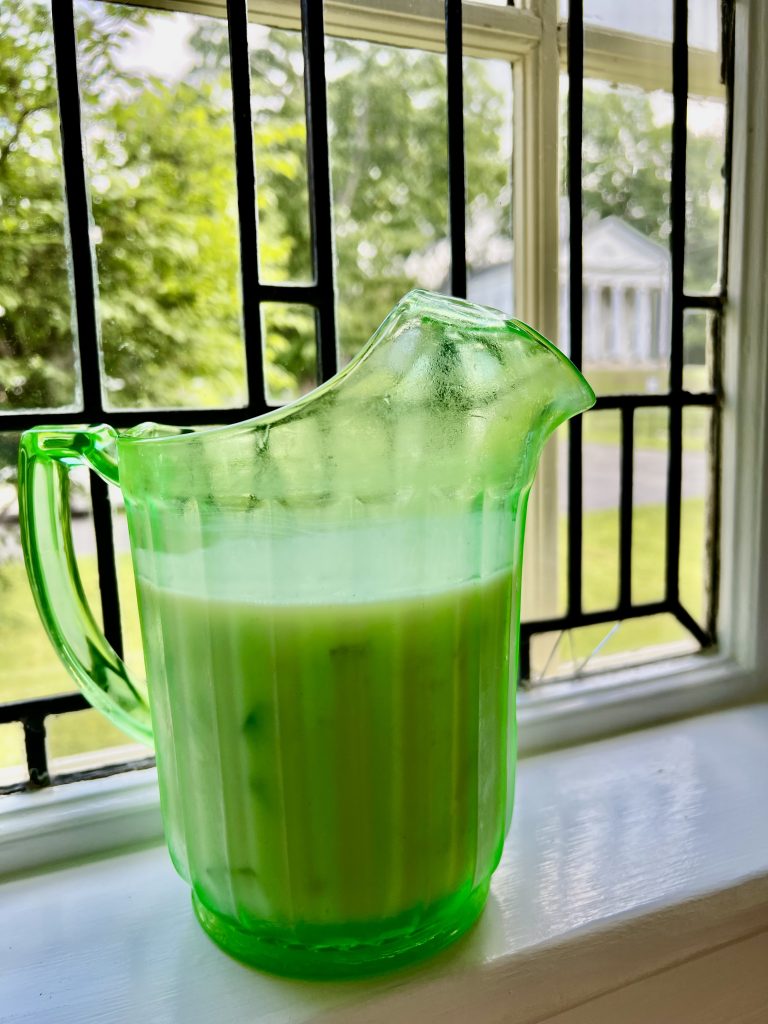 "It seems to me that our three basic needs, for food and security and love, are so mixed and mingled and entwined that we cannot straightly think of one without the others. So it happens that when I write of hunger, I am really writing about love and the hunger for it, and warmth and the love of it and the hunger for it… and then the warmth and richness and fine reality of hunger satisfied… and it is all one."― M.F.K. Fisher, The Art of Eating
If you would like to learn more about M.F.K. Fisher, please visit www.mfkfisher.com. 
---