Liane Berg: Chasing The Unknown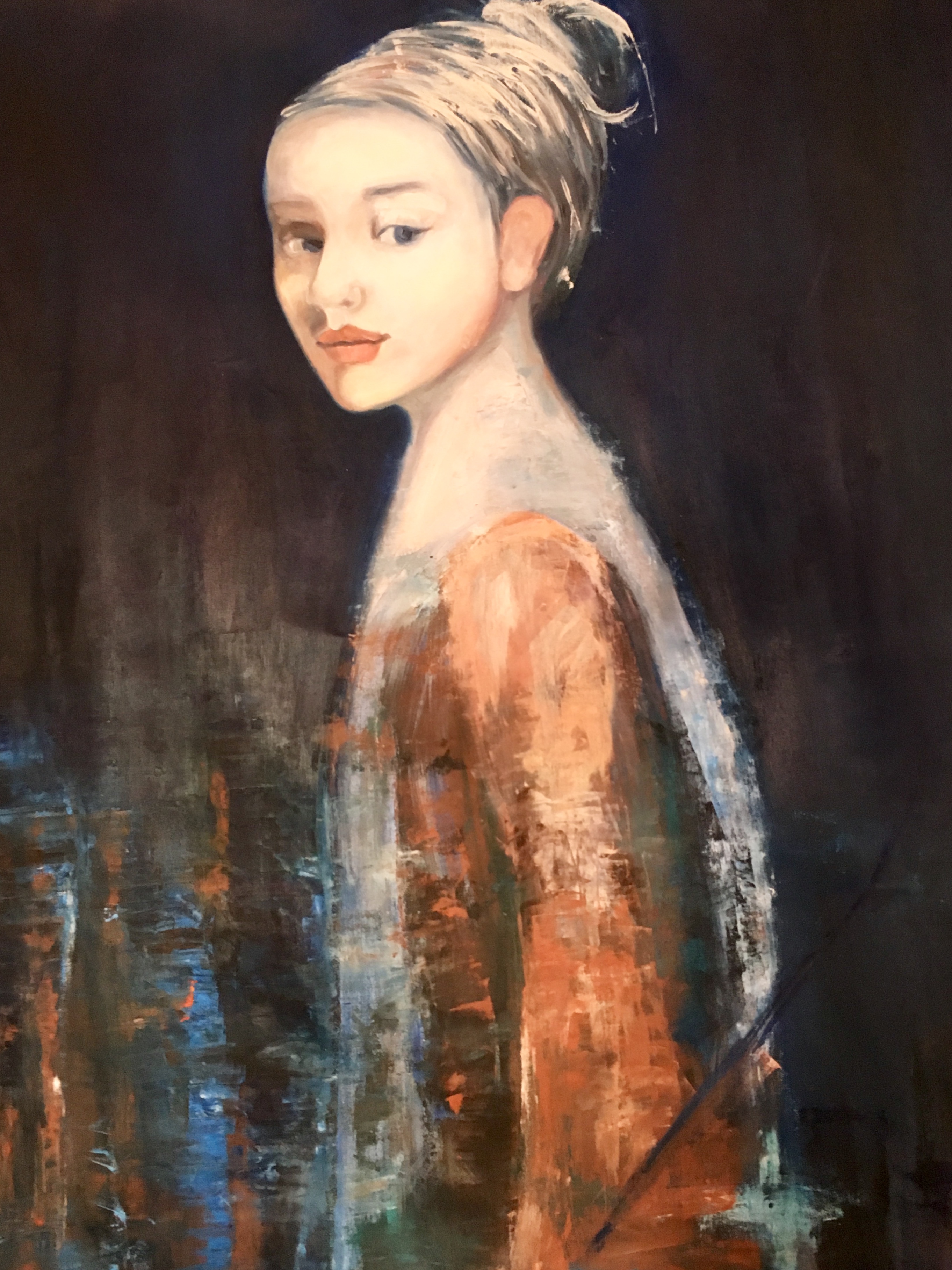 I'm haunted by a painting.  A girl stands on the cusp of womanhood with shades of copper and cream draped upon slight shoulders with impeccable posture. Tarnished gold strands coil and rest haphazardly above a complexion washed in soothing shades of peach and cream. Full lips reluctant to show joy.  Her gaze is defiant, daring and longing.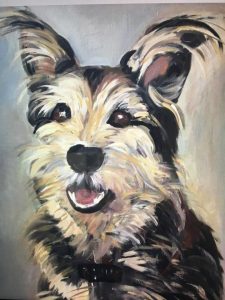 Artist, Liane Berg sits with ease in a floral silk blouse under an awning alongside her four legged companion, Bon Noelle. Chanel glasses rest on top of a chestnut mane that flutters with the breeze. Her eyes are round and expressive, their hue dances between azure and sage, while flecks of amber burst like fireworks.
Like her morning beverage choice (prefers black coffee and champagne), Liane is traditional and eclectic.  Creative endeavors trail her like a peacock's plume. Her vocations have included: interior designer (Dale's Cakes), antique dealer, actress, makeup and hair artist, furniture restoration, clothing shop owner, real estate investor (Cosy Bilou Apartments) and painter.
Our introduction was on my first day in Wiesbaden. I'd booked one of her rental apartments. I was smitten with images of light-filled rooms accentuated by patina wood flooring.  The feminine touches of beauty were not lost on me; the serene swan floating over a white chenille covered sofa beside an oblong sky blue dinner table. The apartment was a cocktail mix of bygone eras frolicking between centuries.  It was complete with delicate champagne glasses in the kitchen's 19th century pantry cabinet next to chipped china and coffee grinds. (Holly Golightly would approve.) The rental was steps away from the Market Square. My first six-weeks in Wiesbaden I lived across the hall from Liane, and the painting.
In her youth, Liane's mother, who was an accomplished artist, pleaded with her daughter to pick up a paint brush, but Liane had other interests. It wasn't until decades later, while visiting her mother in hospice, that Liane was inspired to paint.  Realizing her mother was no longer able to hold a paintbrush, she began to bring one flower a day to her mother's room. Liane would sit beside her and paint the flower, while her mother quietly watched with joy.
After her mother's death Liane briefly stopped painting, until she received an image sent via text from a friend in the Marais district in Paris. The image prompted the artist back to a canvas and paintbrush. Liane has since attempted on four occasions to capture the "light, essence and youth" of the original painting. "I chase her, but I can not catch her. It's like she's not from this world."
This painting is titled, "die Unbenannte" (The Unknown). She resides in a Victorian Villa, somewhere in Wiesbaden.
No longer accessible, she lives only in memory.  And I understand all too well, "I chase her, but I can not catch her…"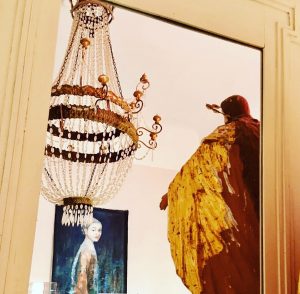 If you're interested in Liane Berg's art, antiques or apartment rentals, her contact information is below.
billou-wiesbaden@googlemail.com
0151.40.500.900
---
---