Rosa Lewis: The Queen of Cooks & Cockney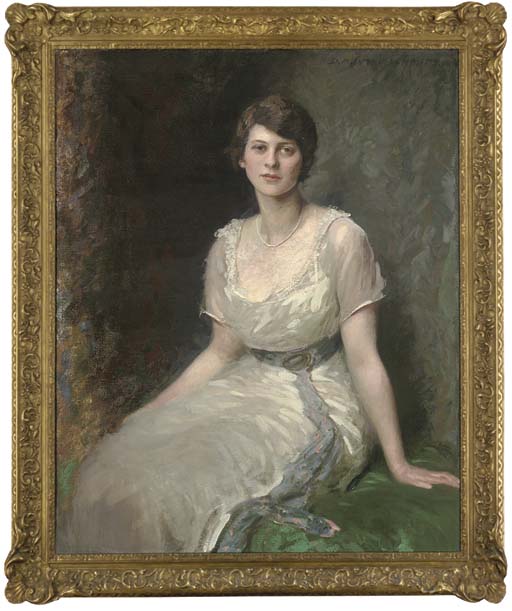 The lady from Leyton was notoriously elusive, especially in death.  My only means to get close to the woman newspapers hailed in the 19th century as, "the greatest woman cook in the world" were three parchment remnants.  Two books accompanied me on this journey, The Queen of Cooks and Some Kings recorded by Mary Lawton and What She Ate by Laura Shapiro. Lastly, a postcard from the Cavendish Hotel dated 1925 helped shed light on a woman famous for shunning the media.
In Edwardian London, while French chef Auguste Escoffier was overseeing afternoon tea and dinner at The Carlton Hotel, Rosa was running a catering business and operating a luxury hotel while being the favored cook of King Edward VII.  She prepared meals and anticipated the needs of countless notables: the Churchills, Isadora Duncan, Kaiser William II and the Count of Paris. During the first World War, Rosa took in hundreds of soldiers. The uniformed were housed, fed and nourished by brandy and champagne (and it was rumored, the company of a woman, if requested).  If you were a wealthy guest staying at Rosa's hotel during the war, it was a known and accepted fact – the rich would be up-charged to cover the expense of caring for the soldiers. To publicly show her distaste of the war, the framed portrait Kaiser William II had gifted her prior to the war was placed in the men's lavatory.
Rosa's formal education ended at the time most girls go through puberty.  She was only twelve when she became a scullery maid. A year later she moved up in rank and was sweating over the stove while cooking for the Duke of Orléans and his royal guests in Sandhurst.  After the Duke, she moved on to Lady Randolph Churchill, Winston Churchill's mother. To top off her accomplishments – in 1902 she bought and ran The Cavendish Hotel successfully (for the most part) until her death in 1952.  The hotel continued to be run by her friend Edith Jeffrey until she sold it in 1962. The new owners had it demolished and reopened under the same name in 1966. If you go to 81 Jermyn Street in London, you'll be greeted by the new Cavendish Hotel, which bears a plaque remembering its namesake.
Rosa Lewis and I are similar.  In youth, our accents and vocabulary gave away our humble beginnings. Rosa's abrasive Cockney and my thick Louisiana drawl made our positions in society known – we were under-educated and only spectators on the peripheral of high society.  Unlike me, she used her accent as a prized accessory, never hidden from public ears. Rosa spoke and laughed, loudly. I went in the opposite direction and desperately tried to pretend I was from North of the Mason-Dixon line by slowing down my speech and working on my pronunciation while eliminating words like: y'all, reckon, fixin and Mawmaw.
Another commonality we share, our feet.  Rosa's were larger than average and mine I've hidden for years because of a birthmark on my left foot that mimics continents on a map. Rosa on the other hand took great care of her feet because of their unique size.  She took pride in her feet by purchasing special "beautiful" boots monthly to wear in the kitchen. I took note when she said, "When you have big feet, or there is anything about you that is noticeable, you must always take great care to have it especially well looked after.  Make your deformity a feature instead of a disgrace."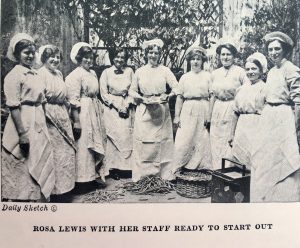 Rosa grew up in poverty, among eight siblings. I grew up in an aluminum trailer in the country with one sibling. I remember a wonderful dream that trailed me into adulthood.  I'm riding my bicycle through the forest surrounding our home and stumble onto a clearing with a small white trailer. I knock on the door, no one answers so I go inside. The scent of fresh pine and earth follow me. Everything is a hue not allowed in our house, white. The entire space is fresh, beautiful and smudge free. Because it's one room, I can see everything – it feels safe. And it's a short bike ride to my mom and sister.  The images I found through research of Rosa's kitchen feel safe and familiar, like my dream. Like Rosa, her all-female team of cooks are head-to-toe in white. Everyone appears proper and stain-free in button up blouses, long skirts protected by aprons and heads topped with white caps.
Trailing Rosa's heeled boots at The Cavendish Hotel was a white terrier companion, Kippy.  This ball of fluff was always in his owner's shadow, including the day Rosa sat for Mary Lawton and told her story which became, The Queen of Cooks and Some Kings. Trailing my steps at home is a black terrier named, Napoleon.
Like Rosa, I discovered the secret to unlocking doors into a world we were denied by circumstance.  Referring to Rosa, author Laura Shapiro said it best, "Food had been the passport allowing her to travel freely in and out of other social worlds."  Rosa's access was gained through food, my access from writing. While I can't claim to have written for kings and queens, my writing has taken me places outside my postal code. I've interviewed multiple musicians, artists, artisans, architects, playwrights, bartenders, waitstaff, chefs and four-star generals and their wives.  In The Queen of Cooks and Some Kings Rosa said, "Some people's food always tastes better than others, even if they are cooking the same dish at the same dinner…because one person has much more life in them – more fire, more vitality – more guts – than others….A person without these things can never make food taste right. Got to throw feeling into cooking!" The same can be said of writing, or any profession.
With no formal education, Rosa's culinary skills were wildly successful!  My cooking attempts outside the home have left much to be desired. I've tended bar, waited tables, served cocktails at 30,000 feet and rolled up my sleeves in two commercial kitchens. The closest I've come to culinary school was being married to a man while he attended the Culinary Institute of America in Hyde Park, NY.  I guess this is where our roads diverge slightly, too. Rosa laughed and wrote off her first (and only) marriage as a complete waste saying, "I married, I don't know why I married, but I just did." My first marriage barely registers on a timeline, but I credit the brief union for opening my taste buds and gifting me a culinary fascination I feast on today.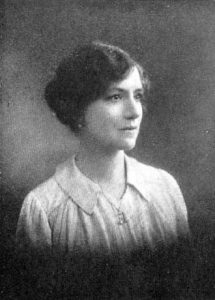 Rosa Lewis' past became my present the day a postcard I'd purchased online arrived in my mailbox.  The postcard of The Cavendish Hotel is marked 1925 and addressed to an artist in France. The scene shows the hotel's courtyard.  Ladies with erect spines covered in fur trimmed coats and decorative hats sit alongside well-dressed men. The tables are topped with white linens and fresh flowers.  Upon close inspection you see all eyes are on a figure partially obstructed from view; a tall woman with a tailored jacket and a long skirt exposing a protruding boot.  The obscure figure is facing a white terrier dog on hind legs, paws tucked to chest, eagerly waiting for what I can only imagine is a treat from its owner, Rosa Lewis.
As I inspect the faded black and white postcard, I sense what writer Mary Lawton must have felt nearly 100 years ago when Ms. Lewis reluctantly agreed to sit for an interview; a proud self-made woman who feasted off the stories of those she served, but was reluctant to share herself.  The cook of kings and queens left me hungry for intangibles that can't be served or devoured at the dinner table; a time when my Southern drawl was thick like molasses, and my mom and sister could be reached by bicycle.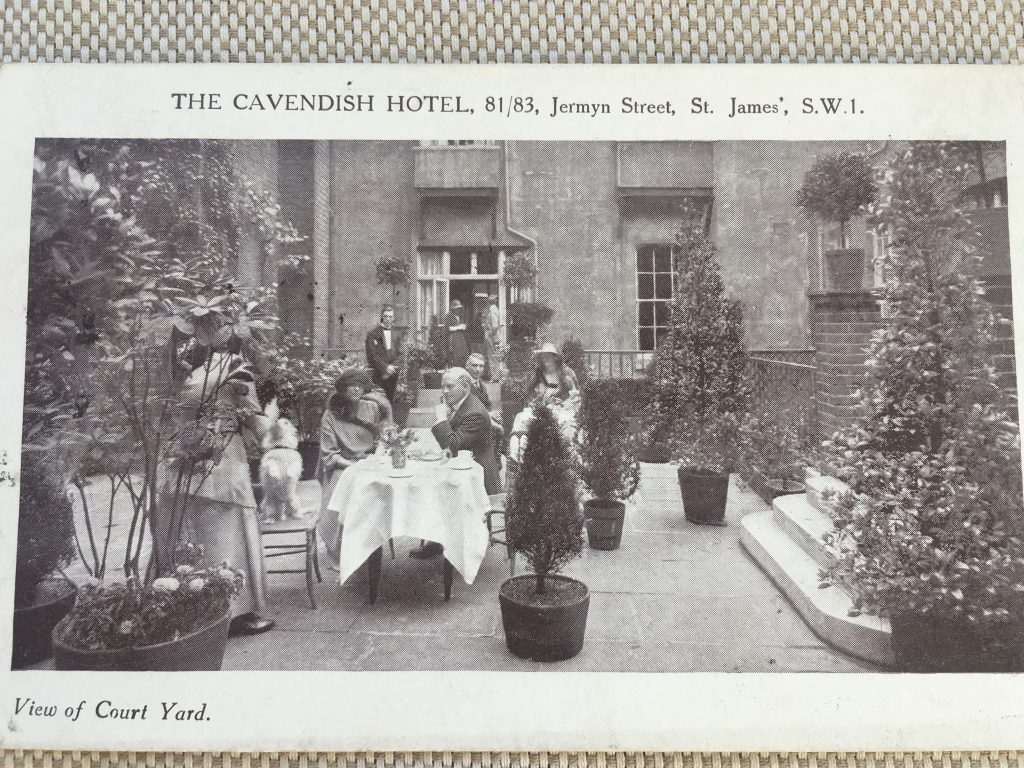 ---