A Taste of Fall: Smoky Chipotle Sweet Potato Soup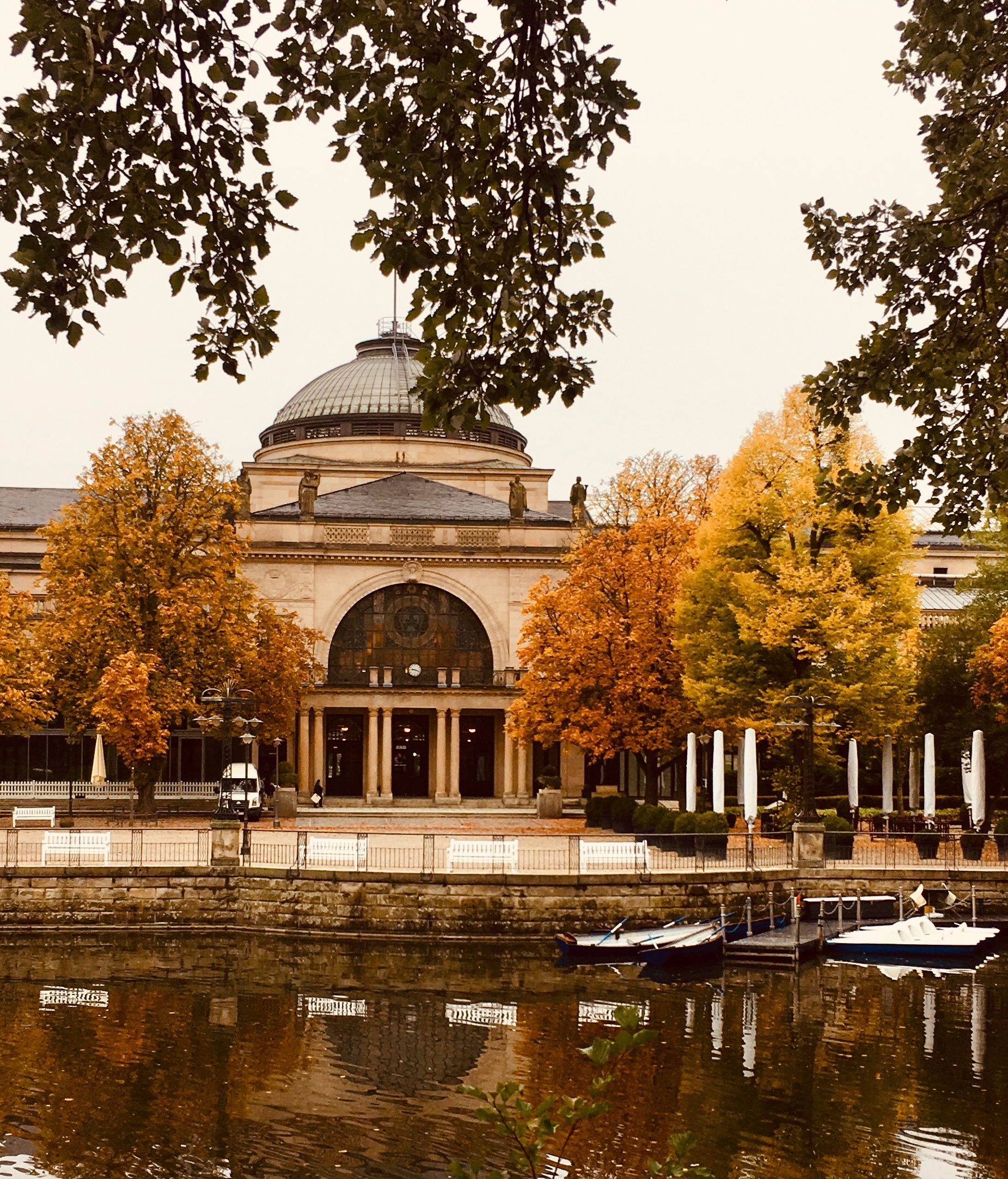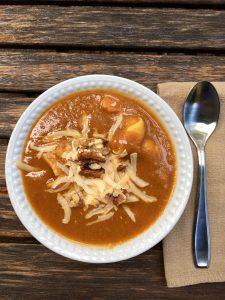 Where I live in Germany, a slight crisp is in the air.  Plump pears and apples are falling from branches, chimneys puff at dusk and corduroy pants are beginning to rustle.
I found a recipe that exudes the elements I love about fall, Smoky Chipotle Sweet Potato Soup. It was given to me by Ian Patton, a chef (and musician) in Oakland at the Octopus Literary Salon. True to the recipe's name it is smoky, but also rich and soothing to the palette. Each bite is an indulgence that coats and warms your taste buds.  Something I love about this recipe too, it's forgiving. Good thing considering the directions are vague. Allow yourself (trust yourself) to get creative.  Ian gives a great starting point, but he leaves it up to us to jump.
I've made this soup at least half a dozen times, each time it's tweaked based on what I have in the pantry.  The soup pictured didn't include apple juice (didn't have it), but I did chop up an extra apple…which was plucked off the ground under my apple tree.  I also added some tortellini, too.  A dollop of sour cream is hidden under grated Parmesan cheese and chopped walnuts.
Seriously, my favorite bowl of soup.  Thank you, Ian!!
If you want to bring on the taste of fall, this bowl of comfort is waiting to happen…
Recipe Per Ian "it's all improv with what I had on hand but here goes: 3 white and 2 red onions diced. 5 poblano peppers diced. 2 green apples diced and Sautéed with loads of salt, cumin, garlic, and chile powder. Chop 10 lbs of sweet potatoes (I shed them in a food processor for faster cooking) and add to pot. Add a can of chipotles and a can of red enchilada sauce. Cover with veggie or chicken stock and a bottle of martinelli's apple juice and cook until potatoes can be puréed with an immersion blender. Season w more cumin, garlic, soy sauce. Blend and add sour cream as you do to thicken/calm the heat. Don't let boil after the cream goes in." 
*I'd pair this with a glass of Leffe Brune or apple wine and chase it with a shot of good pear cognac*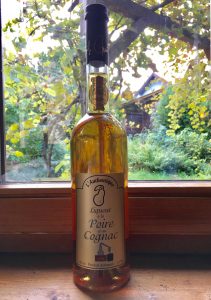 ---
---