Sugar Tinged Smiles:  Dale's Cake Café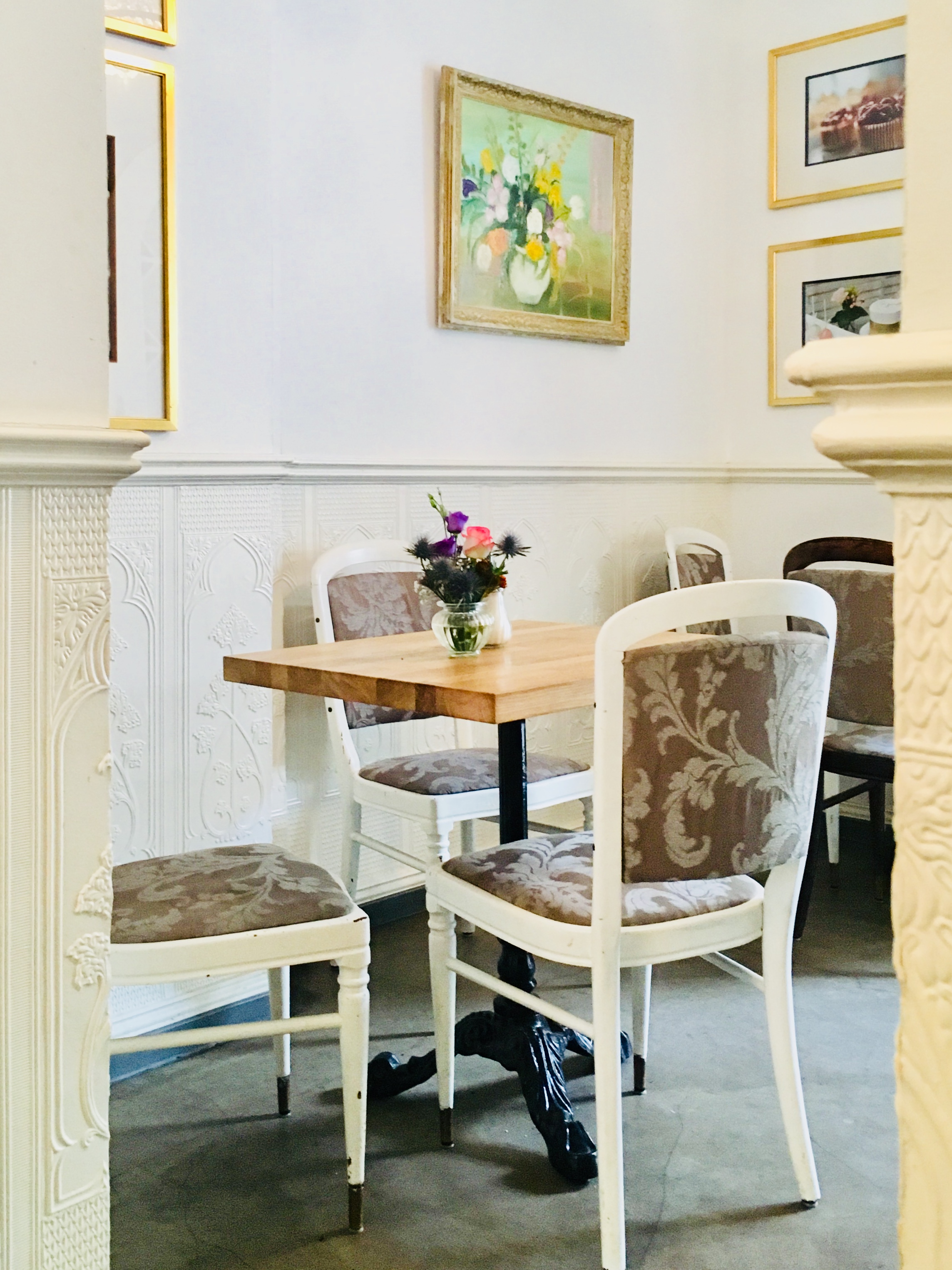 A door handle disguised as a rolling pin, that was enough to get me through the door of Dale's Cake Cafe.  But it's the chandelier dangling over a glass case filled with an assortment of mouth-watering baked sweets and savory quiches that brings me back.  Again and again.
Fluffy Devonshire cream thick enough to withstand plops of sugar cubes and berries, moist carrot cake with smooth slabs of cream cheese frosting, and chocolate cake so dense and rich it's likely to stain pearly whites to mother of pearl. It's worth trying their vegetable filled quiche too, cradled in a buttery crust so flaky remnants will likely find a new home on your lapel.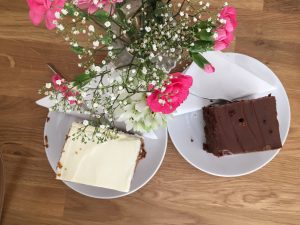 At Dale's if you're not consuming sweets, it's likely you're sitting underneath one.  Sconces dripping with crystals line pale gray walls displaying images of cakes along with paintings of flowers and scenes of old Wiesbaden.  Like a 20th century courtesan's hand, fresh flowers are plentiful and always within reach: table tops, the powder room, the glass counter and climbing the cafe's lovely outdoor garden walls.
All walks of life appear at ease in this cafe, including me.  I've seen men in crushed linen pantaloons, babies with plush monkeys and grandmothers reading the morning news while sipping iced tea with sprigs of fresh mint.
Whether you're seeking a bit of solitude or looking to nurture relationships, hungry for sweets or longing for something savory – cravings will likely be satisfied.
(Select HIT markets now carry slices of Dale's cake slices and cupcakes!)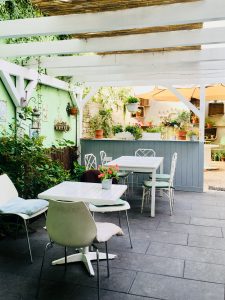 Nerostr. 12
65183 Wiesbaden
Tel.: 0611-98827733
info@dalescake.com
---
---