Tasty, Simple and Hassle-Free: Flammkuchen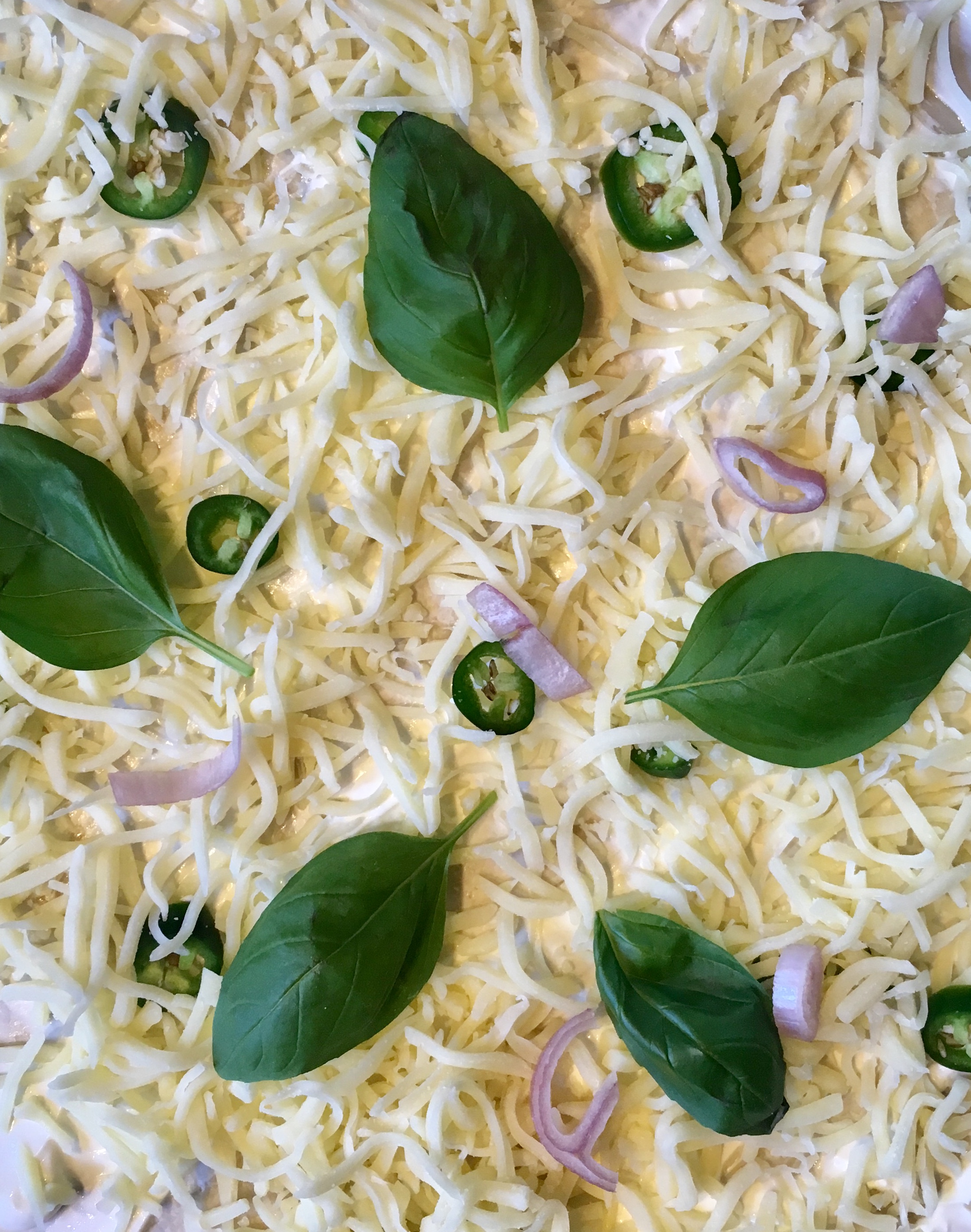 In Wiesbaden, regardless of season, there is a tasty staple at every festival – Flammkuchen.
Pizza dough is heavy and requires more effort than its German cousin, flammkuchen.  With a quartet of simple ingredients (water, flour, oil and salt) and the omission of yeast, this dough is inexpensive and hassle-free. Trade red sauce for a thin layer of crème fraîche and sprinkle on a few toppings and voila, you've got flammkuchen!
My go-to recipe is from Wiesbaden resident, Christie Dietz.  Her recipe has been on high rotation since it was published on The Cooks Cook website.  It's good to keep in mind this is a thin dough, so it won't carry the weight of overbearing toppings.  Christie's recipe is baked in the oven, which I've done, but I prefer grilling.  Whether your toppings are savory or sweet, the smoky taste and the slight crisp take this crust to higher ground!  I've only made savory, but it's time for crème fraîche, sliced peaches and drizzles of honey to make an appearance… 🙂
(Note: this dough is traditionally rolled square. And I added 1 tsp of Italian seasoning to my dough.)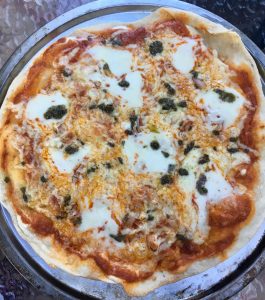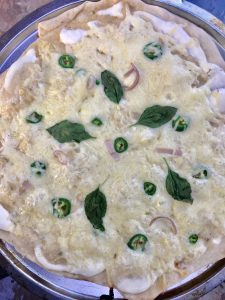 ---
---