Spelt Strawberry Muffins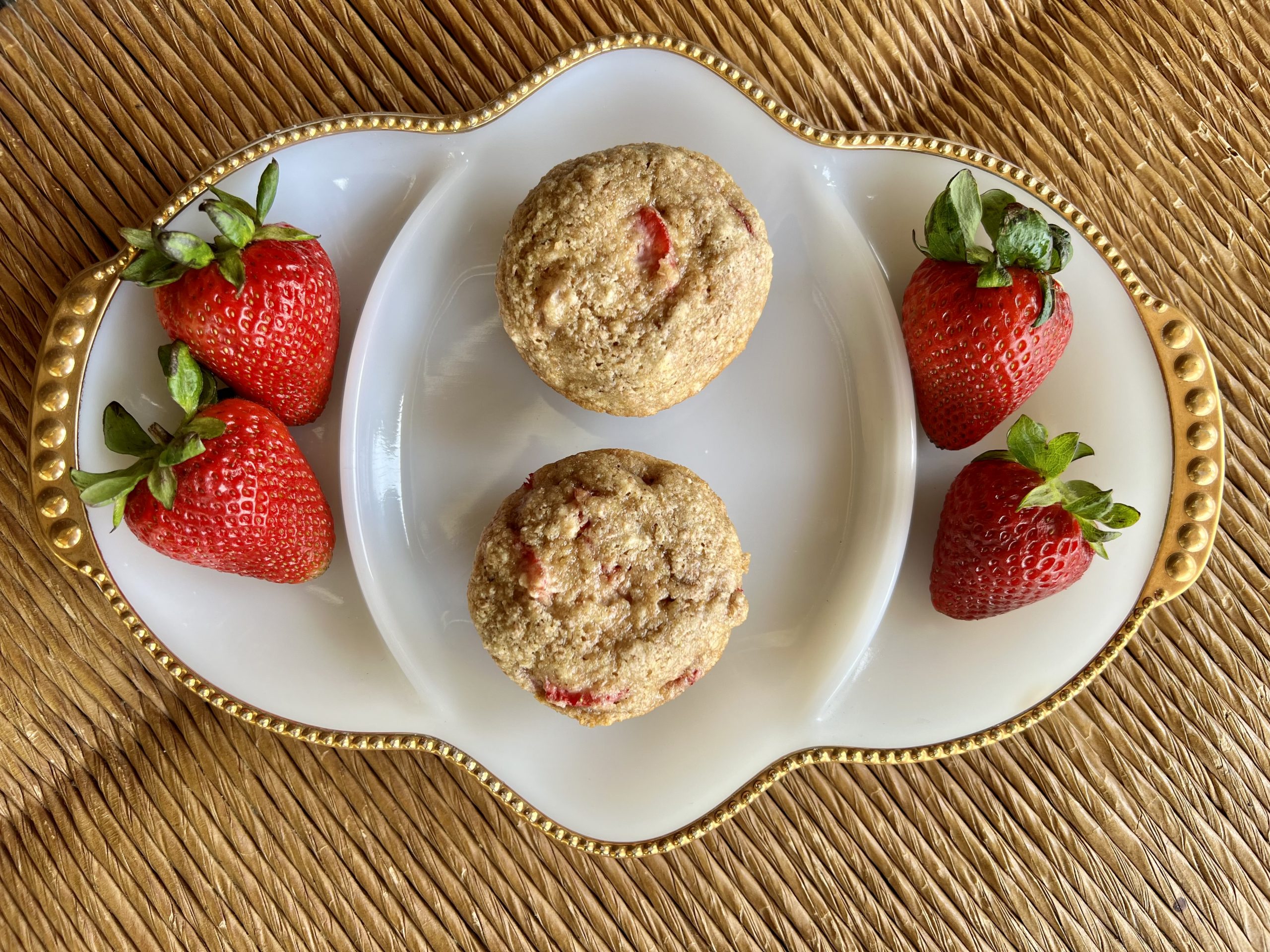 Makes 12-15
¾ c. granulated sugar
½ c. almond milk
½ c. applesauce (I used unsweetened)
1 lg. egg
1 tsp. vanilla extract
¼ tsp. almond extract
2 c. spelt flour 
1 tsp. baking powder
½ tsp baking soda
¼ tsp salt
2 c. diced strawberries
2 Tbls. spelt (for coating strawberries)
Preheat oven: 350 degrees
Line muffin tin with parchment liners or use non-stick spray.
In a medium bowl, stir together: sugar, almond milk, applesauce, egg, vanilla and almond extract. Set aside.
In a separate bowl, mix together: spelt flour, baking powder, baking soda and salt. Gently mix the dry ingredients into the wet ingredients, stir just until combined. There will be lumps.
In a small bowl, sprinkle two tablespoons of flour over the diced strawberries, toss till the berries are coated (this ensures they don't sink to the bottom of the muffin cup). Gently fold in the flour dusted strawberries into the batter.
Fill each muffin cup ¾ full. Bake for 20-25 minutes. Your house will smell like strawberry fields, enjoy!
---