Penny's Butter Cookie Dough (My Favorite!)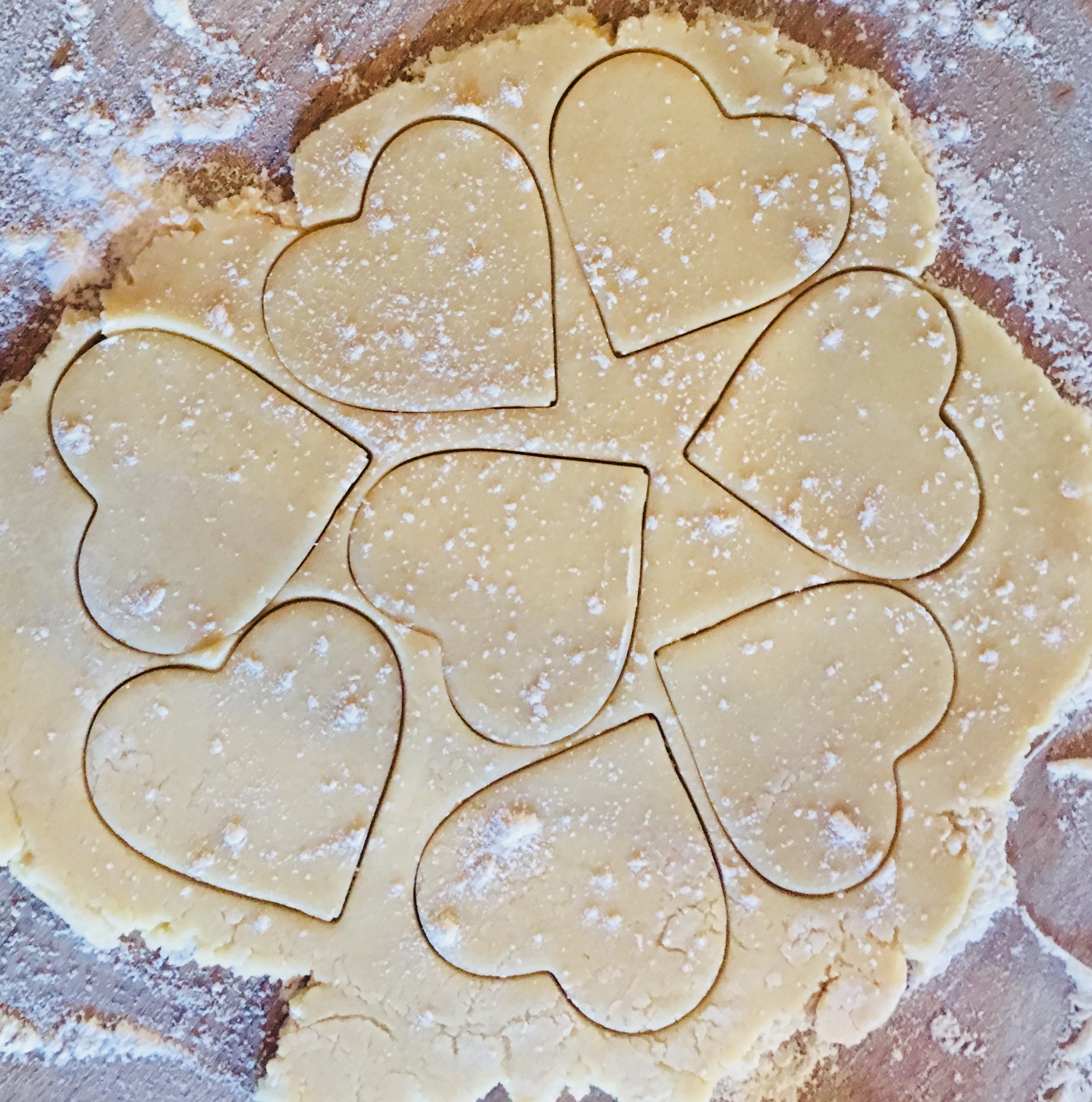 Fifteen years ago I attended a luncheon and met a delightful woman, Penny McConnell (former owner of Penny's Pastries in Austin, Texas).  Ms. McConnell gifted me a treasure, her famous butter cookie recipe. This paper relic, stained from use, has claimed a permanent spot among my cookbooks.  It's moved overseas, twice!
Like a trusted companion, the ingredients and directions are straight forward and uncomplicated. This cookie boasts an incredible taste and texture. Bakers will rejoice to learn this dough requires no refrigeration and with a light dusting of flour, it won't cling to your table and rolling pin.  
There are a lot of variables in the world, but Penny McConnell's recipe isn't one of them.  It's reliably good and good because it's reliable!  Thank you, Penny.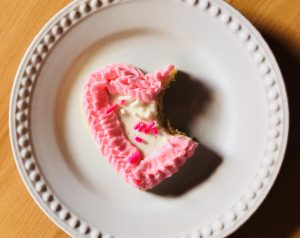 Penny's Butter Cookie Dough
1 cup salted butter
1 cup granulated sugar
1 large egg
2 tablespoons whipping cream
2 tablespoons vanilla extract
3 cups unbleached flour
1 1/2 teaspoons baking powder
Preheat oven to 325 degrees. In a mixer combine butter and sugar.  Add egg, cream, vanilla and almond extract all at once.  Thoroughly blend. In a separate bowl stir together flour and baking powder.  Add the dry ingredients to the wet ones and blend.  Roll out to a thickness of about 1/4 inch and cut with a cookie cutter.  Bake on a greased cookie sheet (or use parchment paper) 8-12 minutes and cool on a rack.  Makes about 3 dozen cookies. (Again, dough does NOT have to be chilled before using.)
*Judy's Notes: I've substituted 1/2 & 1/2 for the whipping cream, it worked just as well. You do not need a stand mixer, a hand held works fine, too. These cookies are great alone or topped with buttercream (personal favorite), basic glaze or royal frosting.  Send me an email if you'd like the icing recipe/s 🙂  Enjoy!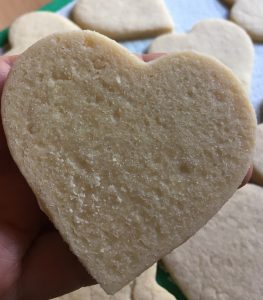 ---
---